Road to EMEX
Why Should You Visit the Roadrunner/OMAX Stand #4073 at EMEX 2012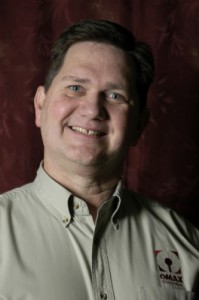 Hello, I am Patrick Turpin, Asia Sales Manager with OMAX® Corporation. We are exhibiting at the EMEX 2012 Stand #4073 with Roadrunner, our official distributor of New Zealand.
OMAX is the global leader of precision engineered, computer controlled abrasive waterjet systems. We will be showcasing a MAXIEM® 1530 JetCutting Center and a 30 hp (22 kW) MAXIEM direct drive pump in our stand at EMEX 2012. MAXIEM Waterjets, a division of OMAX Corporation, has been delivering cost-efficient, industry standard abrasive waterjet cutting technology since 2009. Today, the product line is a proven success with more MAXIEM table sizes from which to choose.
Discover the MAXIEM 1530 JetCutting Center at EMEX 2012:
The MAXIEM 1530 has an X-Y cutting travel of 3 meters x 1.6 meters and comes standard with the company's exclusive Intelli-MAX® Standard Software Suite, which contains the core  functionality of OMAX's waterjet-specific, critically acclaimed control software.
As with all MAXIEM JetCutting Centers, the MAXIEM 1530 utilizes exclusive Intelli-TRAX® linear drive technology.
All MAXIEMs, including the Model 1530, come standard with the MAXIEM high-pressure direct drive 3,450 bar (50,000 psi) pump, which offers the same optimal efficiency as proven OMAX pump technology. EMEX visitors will see a live demonstration of the 30 hp pump's performance and learn how the unmatched technology delivers more than 90 percent of the electrical input power to the cutting nozzle.
Operators experience an unsurpassed cold cutting process ideal for industries requiring large fabrication production runs to smaller, prototype or customized job runs with OMAX JetMachining® Centers and MAXIEM JetCutting Centers.
With the two innovative OMAX and MAXIEM product lines, OMAX offers abrasivejet machine capable of cutting virtually any material.
OMAX has been in partnership with Roadrunner since 2006. Fred Ward, Director and Owner of Roadrunner manages all of the sales and support for New Zealand of both the OMAX and MAXIEM product lines. Roadrunner provides full service, support and part supplies to our New Zealand clients.
Fred has extensive knowledge and experience in the OMAX and MAXIEM line of waterjets. Roadrunner has an OMAX 80160 on-site for  demonstrations and test cuts.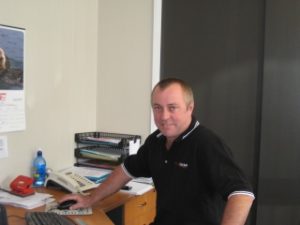 Through our partnership with Roadrunner, we are able to be a total solutions provider to our New Zealand clients and efficiently respond to their waterjet needs. From sales to installation to training to on-going support, Roadrunner is "hands on" and dedicated to serving our local customers. If you would like to see a demonstration or schedule a test cut, please contact Roadrunner at tel: 64-6-322-1575 or email them at  info@roadrunnerltd.co.nz.
For more information on OMAX or MAXIEM products, visit www.omax.com and
www.maxiemwaterjets.com; or visit Roadrunner at www.roadrunnerltd.co.nz/waterjet.