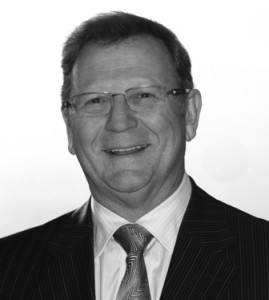 Improved economic conditions have contributed to ASB recording a 27.6 percent increase in statutory net profit after tax to $568 million for the year ended 30 June 2011. For the prior year, the result was $445 million, excluding the one-off tax charge of $209 million.
Commenting on the New Zealand economy and the ASB financial result, ASB's incoming Chairman, Gavin Walker (left) says, "New Zealand is continuing along the road to recovery from the global economic downturn. Clear evidence of this is the significant reduction in ASB's impairment charges over the year, down 42.4 percent to $72 million. Another key factor has been customers continuing to shift from fixed to floating rate loans, and the re-pricing of some new fixed rate loans has also contributed."
"ASB's balance sheet remains strong, with a 7.1 percent growth in retail deposits to $33.7 billion and steady lending volumes. Demand for lending has definitely weakened as customers continue to choose to deleverage debt," Mr Walker says.
"On 27 May 2011, Moody's Investor Services announced the outcome of its review of New Zealand's four major banks, resulting in a one-notch downgrade of their long-term senior unsecured ratings to Aa3. ASB was the only bank to retain a C+ stand-alone rating for financial strength. Moody's noted that this reflected ASB's "stronger credit risk profile which has resulted in lower non-performing loan metrics compared to its New Zealand peers" as well as the Bank's lower reliance on wholesale funding because of its higher proportion of customer deposits."
"Looking ahead, New Zealand's improved export commodity prices, growing demand for limited housing stock in some regions and low interest rates are all expected to contribute to New Zealand's steady economic recovery."