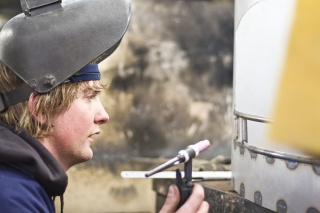 A 'Roll of Honour' graduate booklet has been established in recognition of the time, effort, and dedication learners put into completing their industry-based training and their employers for providing support throughout their learning journey.
Industry-based training achievements are often overlooked when stacked up next to their university graduate peers, despite the comparable commitment learners must make to successfully complete their studies.  
"Gaining an industry-based qualification requires dedication and focus which deserves recognition," says Competenz chief executive, John Blakey.
 
"A qualification represents a lot of work dedication and determination on the part of the learner; and support, encouragement and skills-sharing on the part of the employer."
Among an encouraging 883 graduates are 178 workers from the wider manufacturing industry who completed Level 4 national certificates in competitive manufacturing (100) and business first line management (78).
Along with their peers who completed apprenticeships in the mechanical engineering sector, and trainees from the food and beverage manufacturing sector, these graduates have proven they have the knowledge, skills, and leadership capabilities that are essential for the continued growth of the manufacturing sector.
Industry training organisation, Competenz, created and distributed the Roll of Honour to celebrate all graduates who completed Level 4 or higher qualifications within their industry coverage in 2010.
The Roll of Honour will be published within the first quarter every year to celebrate the previous yearÕs graduates.
The Guild – Competenz Alumni Group
Along with the Roll of Honour, Competenz has launched an alumni group 'The Guild' to create a community of industry-based training graduates.
The group aims keep graduates 'in the loop' with further training options to extend on their recently completed studies, and to help them Ôlink inÕ with their industry peers via dedicated e-newsletters and, later this year, alumni events to be held in two major centres.
The inaugural issue of 'The Guild' Competenz alumni publication was also distributed to the 2010 graduates with their Roll of Honour booklet, celebrating some of the many special training achievements of learners of the more recent past.
A Facebook page ; 'The Guild – Competenz Alumni Group' -has also been created as a forum for graduates to keep up with current trends in their field of expertise, and tap into the resources Competenz is developing to update graduates with changes in technology and management philosophy.
If you completed your apprenticeship or industry-based training through Competenz at any stage, you can join The Guild in one of two ways: