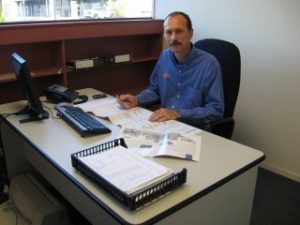 Wayne Mills, General Manager of rml Projects has had significant growth in Australia.
Orders are rolling in for Waikato based rml Group, a company delivering production line innovations for some of the world's largest global industries.
With more than 30 year experience in machinery manufacture, project management, design and automation, rml Engineering is an industry leader delivering product line automation for the dairy, food, wine meat, horticulture and packaging sectors.
The company recently won a contract to supply a robotic solution for Fletcher Building New Zealand, as well as a significant order from Goodman Fielder New Zealand for a high speed, wrap around case packer.
rml's Larry Greene said TechNZ and New Zealand Trade and Enterprise have helped grow the company, with NZTE helping foster relationships with China.
"We are currently involved with a New Zealand group to study China's current milk collection and testing system so we can propose a system for China modeled on the New Zealand system."
TechNZ assistance gave the company the knowledge to develop high speed technology required to design and develop Goodman FielderÕs wrap around case packer.
"We have had an outstanding nine months. We believe the financial crisis is over and we are enjoying opportunities to work in Australia, New Zealand and the United States. We are also currently negotiating to enter into partnership with an Indian company."
rml offers a range of industry-specific turnkey solutions.
The company's team of multi-disciplinary engineers work in areas such as project engineering and management, specialist plant and equipment design, packing or materials handling equipment and plant relocations.