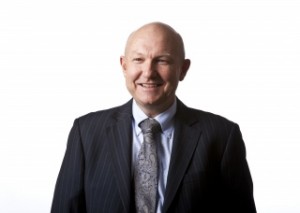 Brightwater have announced the appointment of Chris Ellis to the position of Chief Executive Officer Brightwater.
Chris is currently Chief Executive of the Building Products Division of Fletcher Building Limited. This role involves the leadership of a portfolio of businesses across Australasia. In this role he is also a member of the Senior Executive Committee of Fletcher Building.
Chris has been in his current role for five years. He was previously General Manager of Winstone Aggregates, and prior to that General Manager of Fletcher Construction Engineering Division.
In addition to his Fletcher roles, Chris is Chairman of the Business Leaders Health and Safety forum, and a member of the Minister of Building and Construction's, Construction Strategy Group. He is a qualified engineer and a graduate of executive development programmes at Stanford and Wharton Universities.
On welcoming Chris to Brightwater Chairman Mike Simm says "The Brightwater story to date, company culture, and the growth aspirations in New Zealand, Australia and beyond, have all attracted Chris to this position. His focus will be on applying his industry experience and leadership skills to assist Brightwater to achieve its Strategic Goals."
Chris commences with Brightwater in late August.