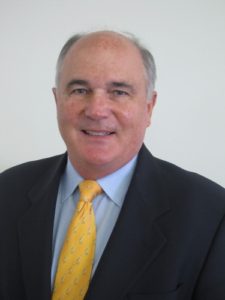 Kim Campbell
The decision by Maersk to permanently shift its Southern Star container shipping service from Auckland to Tauranga is most concerning, the Employers and Manufacturers Association says.
"Auckland importers and exporters can ill afford the extra time and cost of freighting goods to and from Tauranga or via other alternatives," said Kim Campbell, EMA's chief executive.
"Shifting more containers to and from Tauranga won't help our carbon footprint with unnecessary rail freight and more trucks on the road.
"Longer lead times, and increased costs are not what we need.
"All businesses need to adopt more flexible work practices to retain their competitiveness, and the law must ensure managers are able to manage a business.
"Any suggestion that a union owns jobs in a workplace is completely outdated.
"The longer term implications are that New Zealand's reputation as a supplier of quality goods, and our credibility as an exporter are being put at risk.
"It's one thing to disrupt the supply of Christmas presents with all the pain that causes our retailers, and another entirely to cause permanent damage to a major part of New Zealand's supply chain.
"We certainly hope this is not the beginning of an exodus of work from the ports of Auckland.
"We note the Ports of Auckland will withdraw its lock out notice if the union withdraws its strike action."