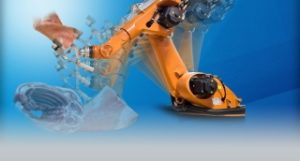 Australia remains New Zealand's largest trading partner with 23% of our merchandise exports being sent across the Tasman in the year to June 2011.
However all is not rosy with many Australian companies in the manufacturing, building and retail sectors who are challenged by Australia's high exchange rate as well as reduced domestic spending.
This has been adversely impacting some NZ manufacturing companies who have faced suspended orders of capital equipment, demands for longer payment terms or increasing requirements for advance payment bonds from their Australian buyers.
Over the last year, the New Zealand Export Credit Office (NZECO) has been assisting several manufacturing exporters to overcome these challenges and secure their export sales.
Advancing postponed orders
One example was Robotic Technologies Limited (RTL), a joint venture company between Scott Technology and Silver Fern Farms, which designs and manufactures automated meat processing equipment.
RTL had a prospective Australian buyer in the meat processing industry that wanted to utilise equipment finance to purchase RTLÕs robotic processing system. To advance the sale, RTL offered a 5 year vendor finance option to the Australian buyer which it accepted.
Under this arrangement, the Australian buyer paid an advance deposit and then waited until receipt and acceptance of RTLÕs equipment before making the first of its repayments over the following five years.
This arrangement was funded by RTL's New Zealand bank, and underwritten by the NZECO. The benefit to the Australian buyer was that it received a line of credit for equipment finance, while preserving its own banking funding lines, with repayments beginning once the equipment was operational and generating revenue.
A key benefit to RTL was that it advanced a sale that may otherwise have continued to be postponed.
The NZECO's commitment to this deal was conditional on it obtaining full financial information from the Australian buyer and the NZECO being comfortable with the creditworthiness of the buyer.
There have been other recent occasions where the NZECO's credit assessment of Australian buyers has not been positive, and the NZECO has declined to underwrite an extended credit term arrangement.
However, the NZ exporter has benefitted from an independent credit assessment of their prospective buyer.
 Funding post shipment credit terms
Dun & Bradstreet's recent 'Trade Payment Analysis (Dec 2011)' which records the ability of Australian firms to pay their bills on time, stated the number of bills left unpaid for 90 days or more grew 20 percent during 2011.
Australian firms with 500 or more employees have traditionally been the slowest payers and often demand 60 Ð 90 day payment terms. Many NZ exporters find it difficult to fund the period between paying their suppliers and receiving payment from their Australia buyer.
The combination of trade credit insurance and a bank willing to provide a trade finance facility is one solution to help fund this mismatch of cashflow. The NZECO has provided its short-term trade credit insurance to manufacturing exporters who supply regular shipments to large Australian companies, such as Downer EDI and Holden GM. In addition to mitigating the risk of non-payment or protracted delays, this insurance can be an additional form of collateral to enable a NZ bank to fund this post-shipment credit term which these large companies demand.
 Issuing advance payment bonds
It appears that the requirement for advance payment, performance and warranty bonds are also increasing in frequency for manufacturing exporters. These bonds are typically on-demand bank guarantees, and an exporter is required to provide security to their bank to enable the bonds to be issued.
The NZECO may provide a general contract bond guarantee to NZ banks to assist them issue bonds for proven but security constrained exporters.
This guarantee works by the NZECO underwriting the exporterÕs performance of the bonded contract. The benefit to the exporter is that it frees up access to an advance payment or banking facility to help them finance the delivery of the export.
For example, when the Wanganui-based, Q-West Boat Builders won a contract to construct a 'Harbour Cleaning Catamaran' for the NSW Maritime Authority, they were required to provide a 10% performance bond during the manufacturing period and a 10% retention bond on completion of the build. Q-West was at lending limits with their bank due to demands for FX and working capital facilities related to the NSW contract and other domestic boat building contracts they were performing at the time.
The NZECO issued its bond guarantee to Q-West's bank, enabling them to issue the bonds required. The NZECO guarantee helped Q-West maintain sufficient working capital headroom in its bank facilities to fund this and its other project commitments.
nextSTEP
Contact: New Zealand Export Credit Office Tel 04 917 6060