By Bruce Goldsworthy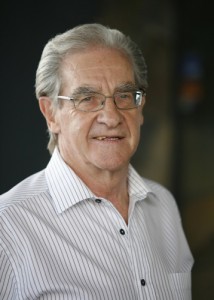 Recently the government rolled out the initial stages of its welfare reform programme requiring beneficiaries at least to look for work.
Not surprisingly many people asked where are the jobs these people are supposed to get?
With unemployment at 6.7 percent, they said, where are the jobs for those genuinely wanting to work, even semi-skilled people, let alone those with few skills?
Let's make some things clear. There's absolutely no shortage of work! It's a truism the world is full of it. In fact there are vast resources of work, of great value to the community, or for private purposes, provided someone is willing to pay for it.
The last point is of course the flaw in the argument. Though there might be useful work waiting to be done, often there is no money to pay people to do it just now, or organise the doing of it.
It follows if more money was available more jobs could be created provided the products or services resulting from it were sufficient to encourage someone to pay for it.
So how do we make the sort of jobs that generate products and services for which there is a market value equal to or exceeding their costs of labour and other inputs?
For thousands of years the world's wealth has grown as our adventurers and entrepreneurs have expanded our horizons, markets and market choices. The innovations they developed and the successful risks they took have been the main engine of our steadily rising standards of living.
Such processes are not about to stop, but they do need revisiting and the processes themselves can require re-inventing.
Let's consider the Auckland waterfront. We hear from the two companies contracted by the port to supply labour that they have been inundated with applicants for the jobs being vacated by the striking workers in the Maritime Union (MUNZ).
Under the port's previous antiquated labour arrangements and the union's intransigence to change, many younger people were loathe to apply because of the union's demands that they work only as much as other union members, and not to their full ability on the job. But that's another story. This one concerns those who applied, but proved unemployable given the responsibilities of the job.
These responsibilities include driving expensive items of capital equipment and demonstrating a mature attitude to observing health and safety codes.
With the right training and skills including life skills, the aptitude and confidence required for them to do the job might be enhanced sufficiently for them to succeed at it.
So EMA believes a core part of the answer to the question of unemployment and underemployment will always involve the delivery of more appropriate skills training and improved education across the board.
Secondly, the idea that we have a right to allow beneficiaries to remain beneficiaries forever is an abdication of our responsibility to the welfare of others in our communities.
Leaving people on a benefit forever is an indictment on the rest of us who fund them through our taxes. Surely we have responsibility to encourage and oblige beneficiaries to participate more in their society by earning at least some of their own income and by contributing income taxes.
Widening the scope for lifelong upskilling and appropriate skills training is a vital part of the stateÕs role to achieve this for beneficiaries. They do need to be either in skills re-training, work or a combination of both.
The third and most important route for exiting dependence on a benefit returns us to the themes of adventure, risk taking, entrepreneurship and innovation which are the very foundations of higher productivity and economic growth.
Many of our beneficiaries would well respond to courses in 'safe' risk to help boost their confidence and self esteem. In many respects our society has failed them. Often we have molly coddled our younger people by wrapping them in risk free activities. We leave them playing computer games with no real risks or rewards at stake.
As a start I suggest more affordable access to programmes such as Outward Bound and the Young Enterprise Trust would pay us all back in spades.
Lastly, and since this is the NZ Manufacturer newspaper and since I have been working with and for manufacturers for over 40 years, many of the answers to getting beneficiaries back at work will see them in manufacturers' workplaces. Because that is where real practical work is done, delivering tangible job satisfaction and making a real difference to the balance sheet.
*Bruce Goldsworthy is Manager of Manufacturing Services for the Employers & Manufacturers Association