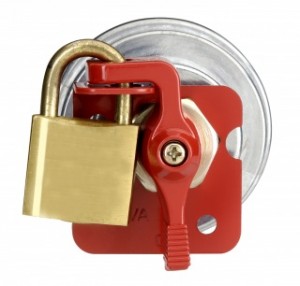 So, you don't want anyone tampering with the master electrics switch on your expensive equipment, but you also want it to safely identifiable- a solution is now available in New Zealand.
A leading automotive electrics company has developed two security lock-out lever kits that are colour-coded to industry standards to clearly identify the difference between starter and battery security.
Designed to suit Battery Master Switches 61070 and 61075, the colour-coded levers, Red for Battery Lock-out and Yellow for Starter Lock-out, enable the master battery switch or starter switch to be locked in the 'OFF' position to prevent unauthorised or accidental activation.
Each kit includes a switch lever, lock-out mounting bracket and stainless mounting screws.
Ideally suited to equipment used in the forestry, construction, mining and industrial markets, the powder-coated Lock-out Kits 61077R and 61077Y are available from leading automotive and transport outlets throughout New Zealand.