Ziena Jalil, New Zealand Trade Commissioner, Singapore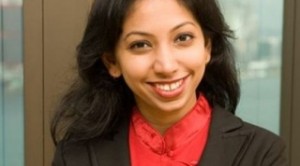 Singapore shares a number of similarities with New Zealand, both in terms of size, population and economic outlook.
As island nations, reliant on exports to drive economic growth, we share a similar outlook on regional cooperation and free trade, and were the first nations to forge a bilateral Free Trade Agreement in the region in 2001.
Both New Zealand and Singapore were also active participants in the negotiations which led to the signing of the ASEAN-Australia New Zealand Free Trade Area (AANZFTA) three years ago.
We are both building knowledge-based economies that will propel our countries forward. This relies upon an investment in people and innovation that will develop capability, respond quickly to global change and embrace new thinking.
These bonds create opportunities for innovative New Zealand businesses to thrive in the Singaporean market.
We are seeing good examples of how New Zealand can support Singapore's strategic national priorities.
Food is at the centre of our countries – New Zealanders are among world leaders in producing it, Singaporean culture is built around it.
Singapore imports 90 percent of its food and with such high demand, there are significant opportunities for New Zealand food and beverage exporters – particularly in seafood, meat and specialty foods.
Over 70 per cent of New Zealand's exports to Singapore comprise food and beverage products and, given Singapore's massive need for imported food, opportunities in this sector will only grow.
We are noticing growing demand for convenience food items, products with a sustainability message and those with health benefits.
In addition to supplying products to Singaporean buyers, New Zealand producers can look to partner with Singaporeans to create high quality, nutritious products which are tailored to Asian needs and palette.
New Zealand can offer other solutions which address Singaporean national priorities.
With the second fastest aging population in Asia, there are opportunities for health companies to create a niche. Orion Health is working as part of a consortium to support the development of integrated electronic health records and other New Zealand companies can also provide solutions targeted at 'active agers'.
New Zealand's integrated healthcare system is recognised globally as world class and the technology and products underpinning this system are of huge interest. New Zealand Government agencies recently worked together to host a high-level delegation from Singapore's Ministry of Health in New Zealand to share our system and solution providers.
Education, science and innovation have been identified as sectors which can contribute significantly to both economies. There is work underway to identify and strengthen areas of bilateral cooperation and more can be done to showcase New Zealand's capability. Solutions that lift productivity are in demand.
Many prominent New Zealand companies have set up their regional operations in Singapore and are increasingly looking to Singaporean and wider ASEAN companies as partners.