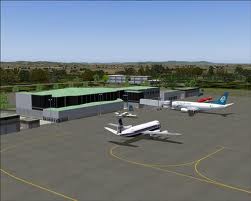 Hamilton Airport has outperformed its 2012 financial and operational expectations, announcing a 240 percent increase on last year's net profit after tax, a 25 percent increase in EBITDA and debt reduction of $400,000 during the year.
Board chair John Birch said the airport had achieved a solid result for 2011/2012 because of good planning and delivering on major projects.
"The focus this year has been on containing costs, paying off debt, improving and diversifying revenue streams and maintaining customer service levels. In many of these areas we have exceeded our statement of intent targets."
He added it was unfortunate that the announcement from Virgin Australia advising it would cease operating its Brisbane route came post-balance date and overshadowed a very good annual result.
"Because aeronautical revenues fluctuate, the airport has had a long-term strategy to diversify its revenue streams, with developments such as Titanium Park and long-term leases. Looking ahead to the 2012/13 financial year the income from these streams will lessen the impact of the lost international flights," said Mr Birch.
In August 2011 the airport's joint venture property business Titanium Park sold 12 hectares of land, the entirety of the Stage One development, to internet e-commerce retailer and logistics company Torpedo7. Construction of Stage Two of Titanium Park is currently under way.
Hamilton Airport chief executive Chris Doak said the improved net profit after tax of $378,000, up by $267,000 on 2011, was primarily attributed to increases in property lease revenue, cost containment and lower interest costs from a reduction in debt.
He added that despite the Rugby World Cup negatively affecting Hamilton's domestic flight numbers during September, October and November 2011, total passenger numbers were maintained at 354,000, only two per cent fewer than the previous year.
Overall aircraft movements increased by 16 percent from 102,000 to 119,000 due to growth in airline pilot trainee numbers at CTC Aviation Training (NZ) Limited.
Another milestone project completed during the financial year was the successful approval of runway consents, which gives the airport the option to extend its main runway to 3,000 metres. While there are no immediate plans to extend the runway, designations remain in place for 15 years, allowing extensions when a business case is made.
Hamilton & Waikato Tourism Limited completed its first year of operation, with the airport reducing staffing costs by moving marketing into the tourism agency in a shared services arrangement and combining functions within its finance and commercial divisions.
On 11 October Hamilton Airport announced that Mr Doak would be leaving the company in January 2013, after seven years in the CEO role.
Mr Doak said he was pleased the airport was now in a sustainable, profitable position and that master planning outcomes and the diversification into property were beginning to add real value to the business.