South Island businesses are increasingly bullish, outshining their northern counterparts, according to the latest Grant Thornton IBR survey.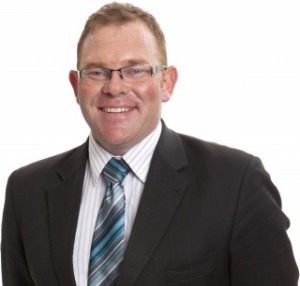 Simon Carey (pictured), a Christchurch based partner of Grant Thornton New Zealand Ltd, said that over the next year, 73.20% of South Island businesses expect an increase in revenue or turnover compared with 65.4% in the North Island. Overall 65% of southern businesses are very or slightly optimistic compared with 57.2% in the North Island.
He said that the Christchurch rebuild was a major factor in the growing confidence.
"Last year (2012) I think it's fair to say that many businesses have been watching from the sidelines as they wait for the city's blueprint to be finalised and the way cleared for rebuild activity. We're now almost at that stage and businesses are optimistic about what lies ahead," Carey said.
"Clearly there will be benefits across the country and in the past year we have already seen some businesses opening an office in Christchurch or expanding their operations, poised for the economic spin-offs which are set to accrue."
Carey said that while the Christchurch rebuild will have a significant positive impact on the South Island economy for many years to come, the importance of the agricultural sector cannot be under-estimated. Commodity prices remain strong and dairy numbers are growing.
"With large irrigation schemes such as Central Plains Water about to kick off, the importance of agriculture in the South Island will continue to grow. Minister Gerry Brownlee is quoted as saying that for every $1 billion invested in irrigation it will return $1 billion year-on-year. Over $1 billion is earmarked for investment in irrigation in Canterbury alone over the next few years."
Carey said that both South Island and North Island businesses expect profitability to increase – 64.90% and 67.30% respectively while 26.80% and 24% think it will remain steady.
"That confidence is reflected in the intention of 66% of South Island firms (North Island 51%) to increase investment in plant and machinery, while 47.40% (North Island 34.60%) are planning to increase the number of employees."
Underpinning the brighter employment picture in the South Island, 44.30% of businesses increased the number of people they employed during the past year against 27.90% in the North Island while 26.80% of southerners (North Island 21.20%) are tipping an increase in salaries by more than inflation and 50.50% (48.10%) in line with inflation.
The jury is out on whether selling prices will rise – 47.40% believe they will but the same number think they will remain unaltered.
Carey said it was encouraging to note that almost half the businesses surveyed (48.50%) did not expect the cost of finance to pose any constraint to expansion and another 19.60% saw it as a minor impediment.
"And it's certainly good news to find that seventy six per cent expect little or no constraint around long term finance while slightly more than half those surveyed (55.6%) see little or no impediment around shortage of orders and reduced demand."