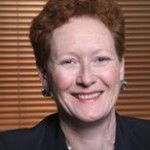 Callaghan Innovation announces the appointment of Dr Mary Quin, an exceptional New Zealander with an impressive track record of working in the US engineering and technology sector, as the inaugural CEO of Callaghan Innovation.
With a background in R&D in materials engineering and over 20 years experience working in senior executive roles in NASDAQ-listed companies such as Xerox and Eastman Kodak Company, Dr Quin comes with an impressive profile and experience in technology and engineering industries.
During her most recent tenure at the 2,800-person US support services company, NANA Management Services LLC, where she has been President for the last seven years, she has more than doubled revenues to US$200 million through value creation and diversification.
NMS is jointly owned by indigenous Inupiat people of Alaska with whom Mary has worked closely and successfully over a number of years.
Palmerston North-born Dr Quin has a distinguished academic background. After graduating from the University of Canterbury with a Bachelor of Science (Honours) with first class honours in Physics, she completed a PhD in Materials Science and Engineering at Northwestern University in Illinois.
After working in research and development for engineering company Raychem for several years, she attended Harvard Business School, where she graduated as a Baker Scholar, the highest distinction given for the top 5% of MBA graduates.
Dr Quin is also an international bestselling author. Her book, Kidnapped in Yemen, draws on her personal experience of being kidnapped as part of a small tour group over Christmas in 1998 in Yemen.
She will begin her new role as CEO of Callaghan Innovation on May 3, 2013. Her main responsibilities will include ensuring that Callaghan Innovation accelerates the commercialisation of innovation of New Zealand firms in order to strengthen export capability and grow New ZealandÕs economy.