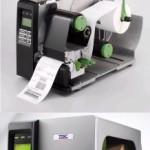 Plastics and printing technologies supplier Techspan Group, reports that their range of TSC label printers and Windows drivers have passed Windows Hardware Quality Labs (WHQL) testing and are now certified for use with all Windows 7 32-bit and 64-bit configurations.
The Windows certification will simplify the installation of TSC printers and their integration with any Windows 7 computer. When a TSC printer is connected to an Internet-enabled computer using a USB cable, Windows drivers will install automatically, eliminating the requirement for installation CDs.
To qualify for WHQL certification, TSC printers and their Windows drivers were subjected to a series of quality and operating system-compatibility tests. The results were then submitted to Microsoft for review and approval. TSC printers and drivers will now carry the "Certified for Windows" logo, signifying that they have passed Windows WHQL certification and are compatible with all Windows 7 32-bit and 64-bit configurations.
Techspan are also major suppliers of TTR or Thermal Transfer Ribbons -the consumable used in all thermal transfer label barcode printers. Techspans TTR is converted at their Print Media production facility based in New Lynn, Auckland.
"This allows us to convert ribbons to exact size requirements" said Tim Fastnedge, Director of Techspan Group. "We stock a huge colour range of Thermal Transfer ribbons (TTR), in all grades, for all label and barcode printers, and in all configurations. High quality, high performance thermal ribbons for barcode and label printers, thermal coders, signage, graphics, data ribbons and plain paper fax machines".