The private members Bill that would allow employers to take on temporary workers to replace people going on strike needs a lot of thought and debate, the Employers & Manufacturers Association says.
"At first flush employers could think the Bill a good idea without taking into account unintended consequences," said Kim Campbell, EMA's chief executive.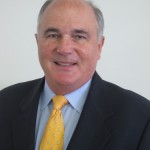 "While its principles are worth exploring it could prove very divisive.
"Right now we are focused on getting the current round of minor employment law changes bedded in.
"New Zealand communities place a high value on fairness and the Bill could have consequences that would be considered unfair.
"In spite of several high profile cases we have had 10 to 15 years of harmonious workplace relations and don't want to jeopardise that.
"We need to look carefully at the implications of industrial action on essential industries such as the ports and hospitals, as well as on small businesses.
"Also employers don't want to see the law changed every time there is a change of government and we can foresee law based on this Bill may not last."