The five year permits for minerals exploration on offer to three companies in Northland will provide a useful boost to the region's growth outlook, says Kim Campbell, chief executive of the Employers and Manufacturers Association.
 "Northland needs this sort of responsible exploration," Mr Campbell said.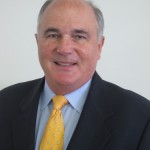 "The region's employment prospects stand to gain handsomely both from the exploration process, and more so should a worthwhile discovery be made.
"Then there's the downstream money minerals explorers spend in the area while they're at work.
"We're confident modern mining techniques can deliver sound economic benefits with minimum downside for Northland communities, as they can elsewhere in the country."