Its great news the government is backing Auckland's city rail loop, the Employers and Manufacturers Association says.
 "We're very pleased Auckland's transport issues are being heeded," said Kim Campbell, EMA's chief executive.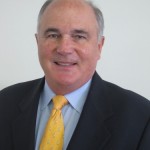 "We're confident the city rail loop will prove as important to Auckland's development as the harbour bridge did over 50 years ago.
"In fact work should get underway on it sooner than the proposed 2020 start date since the project offers many new and coherent opportunities for the growth and densification of inner city residential and work habitats.
 "Auckland's business community is on record as working consistently with the Council on integrated transport solutions for the city of which the rail loop is but one part.
 "We will continue to work on complementary projects including the AMETI – East West road link, public transport, cycle ways and walkways."