The release of regional education achievement information today on the Ministry of Education's website (www.educationcounts.govt.nz) has been welcomed by BusinessNZ.
 BusinessNZ Chief Executive Phil O'Reilly says the information needs to be used to increase the achievement of all students.
"Making this information available today is a good first step – but it is important to have continuous improvement strategies in schools and in the wider education system in order to increase students' achievement.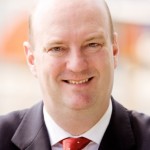 "The information shows considerable differences between the 16 regions, especially with regard to success rates for boys and Maori and Pacific students.
"We have to make sure that schools have the flexibility, capacity and capability to innovative and respond effectively to students' needs.
"A recent economic survey of New Zealand by the OECD highlighted the importance of high quality teaching, increased resource flexibility, and on-going professional development of leaders and school boards.
"We will be looking for the Ministry of Education and other relevant government agencies to support school boards, leaders, and teachers through incentives and opportunities to innovate more readily in order to make progress.
"New Zealand's challenge is to improve our international competitiveness and standard of living. To meet the challenge, we must ensure all students are well prepared for life after school," Mr O'Reilly said.