The Productivity Commission's inquiry into regulation is good news, says BusinessNZ.
 The Commission will review the state and extent of regulation in New Zealand and make recommendations by June 2014 on improving regulatory regimes.
BusinessNZ Chief Executive Phil O'Reilly said the business and wider community had been seeking improvement to regulation in New Zealand for some time.
 "Business productivity and economic growth is being held back by too many poorly designed regulations bringing unexpected and negative consequences.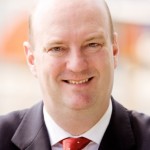 "There are too many regulators in different sectors imposing differing regulatory regimes. A more consistent approach to sector regulation would bring more efficiency and certainty.
"Regulatory impact statements are meant to provide assurance that proposals for new legislation are cost-effective and justified, but in practice these are often lacking in rigour.
"New Zealand could benefit greatly from a regulatory responsibility act requiring adherence to a set of principles to achieve discipline in regulation making.
"These and other issues deserve scrutiny by the Productivity Commission and the inquiry into regulation will have the full support of business," Mr O'Reilly said.