The latest New Zealand Manufacturers and Exporters Association (NZMEA) Survey of Business Conditions completed during July 2013, shows total sales in June 2013 decreased 29.48% (export sales decreased by 16.21% with domestic sales decreasing 39.3%) on June 2012.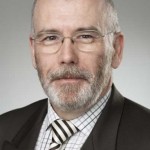 The NZMEA survey sample this month covered NZ$305m in annualised sales, with an export content of 51%.
Net confidence fell to 13, down from the 33 result reported last month.
The current performance index (a combination of profitability and cash flow) is at 98, down from 104 in May, the change index (capacity utilisation, staff levels, orders and inventories) went down to 103 from 105 in the last survey, and the forecast index (investment, sales, profitability and staff) is at 102.67, from May's result of 103. Anything less than 100 indicates a contraction.
Constraints reported were 63% markets, 25% production capacity and 13% skilled staff.
Staff numbers for June increased year on year by 1.31%.
"After an improvement last month export sales are back on the falling trend, year on year, since late 2012; in contrast to an improving trend on domestic sales, now both domestic and export sales are in decline. The three month average for employment has levelled out offsetting a decline for most of this year," says NZMEA Chief Executive John Walley (pictured).
"This suggests that for manufacturers and exporters in general, there is no cause for a party."
"The currency did ease back in May and June and gave some hope, but it remains a slightly less overvalued lottery."
"As anticipated, the Reserve Bank of New Zealand (RBNZ) chose to hold the Official Cash Rate (OCR) at 2.5%, and once again acknowledging the negative effect the overvalued dollar is having on exporters, while pointing out the risk the overheating housing market has on financial stability. An earlier than necessary increase in the OCR to address house price inflation will have a further severe negative effect on manufacturers and exporters, by applying more upward pressure on our currency."
"The RBNZ have talked about introducing Loan to Value Ratio "speed limits" to help address house price inflation and limit risks to financial stability. They should stop talking and start doing at once."
"More can be done to better balance our economy, such as a capital gains tax. We must get serious about policies which incentivise earning a living instead of chasing capital gain; the sooner this happens, the better."