New Zealand's manufacturing sector ended 2013 on a healthy note, and the first time since 2007 that every month recorded expansion in activity, according to the latest BNZ – BusinessNZ Performance of Manufacturing Index (PMI).
 The seasonally adjusted PMI for December was 56.4 (a PMI reading above 50.0 indicates that manufacturing is generally expanding; below 50.0 that it is declining). The sector has now been in expansion for 15 consecutive months, with an average PMI value of 56.0 over the year.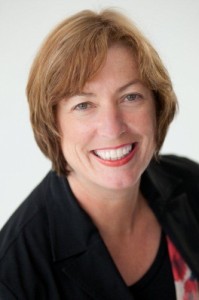 BusinessNZ's executive director for manufacturing Catherine Beard said that New Zealand's manufacturing scene has proven to be one of the standout performers when compared with other countries during 2013.
"With every month being in positive territory, the sector did not experience any lulls in activity that has hampered previous years. While the global manufacturing scene is slowly improving, a number of countries are still experiencing a fragile recovery, none more so than Australia where a period of expansion is then followed by a bout of decline.
"Given the current pattern of positive economic data hitting headlines on this side of the Tasman, there is every reason to believe that 2014 will be at least the equal of 2013 for the sector.
 BNZ economist Doug Steel said, "The firm PMI and robust details suggest that the strong rise in manufacturing GDP in the latest national accounts was no fluke. More manufacturing GDP growth is expected over coming quarters."
Four of the five seasonally adjusted main diffusion indices were in expansion during December. New orders (61.4) again led the way, with five of the last six months recording a post-60 point value. Production (57.2) eased slightly from November, while employment (55.2) produced its highest result since November 2007. Deliveries of raw materials (52.0) fell back slightly but remained in expansion, while finished stocks (48.6) showed contraction for the first time since April.
After strong expansion across the country during November, activity by region was more subdued during December due to the shorter activity time. In the North Island, the Northern region (60.1) managed to produce its third consecutive post-60 result, which was the first time this has occurred since mid-2004. Both the Central (48.8) and Canterbury/Westland (49.9) regions fell back from November's strong results, while the Otago-Southland region (58.3) continued at pace with a result similar to October.