The G24 Hot Runner Temperature Control System was designed for use on injection moulding applications, but also for other applications such as controlling thermoforming, blow moulding and extrusion (profile and sheet). The new products include:-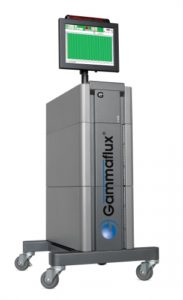 A new Mini Touch-Screen – which provides full feature performance at a lower cost. It is windows based and available for controllers with up to 48 zones.
G24 Controller with 12 zones – This is the ideal solution for moulders running smaller hot runner systems applications. It features a half-size control block with 15 amps per zone control. It is available with either the new lower cost Gammaflux Mini Touch Screen or the traditional full-featured interface.
A new Mould Wizard – an all new controller setup and configuration tool which provides fast, easy setup and access to key G24 features. It guides users through the setup process and unlocks hidden profitability by more fully utilizing the advanced features of the controller and decreases setup time simultaneously. It is available on all Gammaflux G24 controllers.
Gammaflux specialise in the production of hot runner controls for the plastics injection moulding industry. They have a reputation for providing innovative solutions for temperature control and their systems are used worldwide in some of the most challenging injection moulding applications.