IC3D, a leading provider of hardware and software solutions for the Manufacturing, Architectural and Engineering industries, has launched IC3D Steel – the first SolidWorks-based application designed for modelling and detailing steel constructions.
Distributed nationally in Australia and New Zealand by Intercad – the largest SolidWorks distributor in the region Ð IC3D Steel builds on a longstanding and collaborative partnership with Intercad to find a dedicated SolidWorks solution that saves time and cost in the design, development and manufacture of steel fabrications.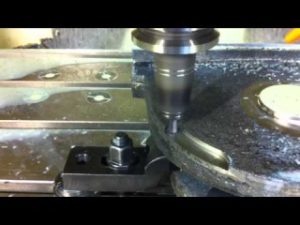 IC3D Steel manages the key phases of the steel construction process, from the creation of three-dimensional models to the compilation of the Bill of Materials and drawings of the steel constructions. The application integrates seamlessly with SolidWorks and includes an SQL database that permits advanced and coherent project management in the SolidWorks environment.
Mike Gilliland, IC3D Software and Consulting Services Manager, says existing steel construction design solutions often compromise the industry-standard SolidWorks approach.
"Other modelling applications enforce a rigid workflow on the steel fabrication designer, requiring participants to install identical packages to allow teams to collaborate effectively," says Gilliland. "IC3D Steel eliminates these restrictions. Users can create and manage information relating to the key phases of the steel construction process, from modelling to design and assembly.
"Because of its native integration with the 3D SolidWorks environment and SolidWorks file format, IC3D Steel also ensures interoperability between all SolidWorks users involved in the construction process, regardless of whether or not they all have IC3D Steel installed. We have been careful to develop IC3D Steel in collaboration with a representative group of 20 SolidWorks users, which is how we can be so confident that it will meet the needs of the ANZ market."
Other benefits include support for all common ANZ profiles and standard joints, saving hours of design time for the majority of projects that typically total hundreds of active drawings. It also features automatic part numbering to maintain accuracy, and correctly numbers identical parts as part of a sequence, complete with geometry recognition and automated geometry rules.
Solutions such as IC3D SteelÊ will offer currentÊ SolidWorks users huge benefits in terms of cost & time savings, and probably most important, ease of use so that the whole process can be simply and fully integrated. Additionally non-SolidWorks users will be able to buy a bundled SolidWorks and IC3DSteel solution that will provide them with a competitive advantage that has not been previously available.
Over the next few months Intercad will be holding webinars, seminars, demonstrations and conducting a road show to showcase IC3D Steel throughout Australia and New Zealand. IC3D will also be making it available to a wider global audience since many of the product features and customer requirements are common to every region.
About IC3D
IC3D is a leading innovative design technology provider for the manufacturing and construction sectors. Its mission is close the gaps on what it takes to be a truly 3D business in today's fast evolving virtual world.
IC3D assists businesses to become more profitable by offering products and services that will allow them to finish their projects sooner, saving time and money and increasing their customer's satisfaction with their business by offering hardware, software, consulting services and recruitment services.