Jane Tongatule, General Manager, Greater East Tamaki Business Association Inc. (GETBA)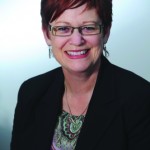 East Tamaki is Auckland's largest industrial precinct. This significant manufacturing and distribution hub continues to grow at a rate higher than the regional average and provides 30,000 jobs.
Business NZ's Performance Manufacturing Index has shown continued growth since mid-2014, and industry-leading local manufacturers such as Fisher and Paykel Healthcare and GMP Pharmaceuticals are evidence of this.
GMP Dairy, a division of GMP Pharmaceuticals, opened a second canning line at GMP Dairy's plant in East Tamaki in September. Fisher & Paykel Healthcare have had another strong year and also feature in the TIN 100 (Technology Investment Network) leading technology businesses.
Companies such as Bobux International and Alpha Laboratories have grown their exports, despite the challenge of the high NZ dollar. It is heartening to see the 2014 Exporters Survey undertaken by Export NZ shows exporters planning for growth, which bodes well for 2015.
It's clear that manufacturing is changing and that there is more emphasis on technology and innovation. Investment in new plant and capital equipment, which has historically lagged is moving in the right direction, up 9% on an annual basis.
We have seen several local companies increase their focus on R&D. East Tamaki businesses including SIKA Technology Ltd, Tandarra Engineering and Technopak Limited have been recipients of R&D funding this year. SIKA Technology is an example of the change in manufacturing, moving from a traditional foundry business to a company that specialises in the design and manufacture of high quality, innovative cast aluminium solutions.
In August Fisher and Paykel Appliances, acquired by China's Haier in 2012, sought some 40 workers for research and development after opening a new design centre at its East Tamaki headquarters. It is now one of Haier's five global centres of excellence for product development in the group.
Nautech Electronics which recently celebrated its 25th anniversary won the Excellence in Innovation category in the Westpac Auckland South Excellence Awards this year. They are an example of companies designing and producing quality niche products. Their latest success story is their new Alitrax race lights system for motor racing circuits. Export sales are steadily increasing with interest from around the world.
Another local company Medical Plastics which specialises in accelerated product development, adding value through design and development of niche products, cites innovation and speed to market being vital to maintaining business sustainability and providing a competitive advantage for clients.
East Tamaki has a number of food and beverage companies taking advantage of The FoodBowl, a state of the art semi-commercial pilot plant, located close to Auckland Airport, created to support the growth of food and beverage businesses, by providing both facilities and expertise – a cost effective and low risk way to develop and prove initiatives through commercial pre-production.
We have seen a growing interest in sustainability. Bell Tea and Coffee Company for example have recently gained Rata Sustainability Certification.
East Tamaki continues to out-perform other industrial property areas, and as such is an attractive location for businesses. Some recent additions to Highbrook Business Park include Pelikan Artline, Trio, Steel and Tube, Open Country Dairy and Metroglass.
Things are looking good for 2015, with falling petrol prices, low inflation, and we are seeing increased business confidence and plans to employ more staff. Housing affordability however is likely to continue to be an issue at least in the short term and the low dairy payouts will have an impact, but most likely predominantly in the regions. The regional disparity is a challenge for the government.
With economic woes in foreign economies pointing to continued inward migration, the increase in building consents is likely to continue which is good for the construction sector. Companies such as NALCO and MiTek NZ Ltd are experiencing an uplift in activity and are positive about growth over the next few years.
So from the business perspective 2015 is shaping up to be another good year, with low inflation, interest rates held the current historically low level, GDP growth forecast at around 3% and the NZ dollar finally back below the 80c mark. However there is always a flip side and that is the large drop in the price of milk based export products and the revenue that this will take out of the economy.