Tim Anderson, Trade Commissioner Indonesia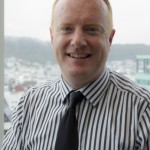 Around one third of the central Jakarta skyline has been built with input from Beca.
The ever-changing skyline in Jakarta is a constant reminder that the development potential in Indonesia – ASEAN's largest economy – is fast being realised, and New Zealand companies are playing their part.
Beca's engineers have been in Indonesia for more than 40 years and around one third of the central Jakarta skyline has been built with input from Beca. They have numerous building projects on the go, for example the Signature Tower which will be the southern hemisphere's tallest building at around 115 levels, with 450,000 square metres of commercial space.
New Zealand's companies are also well poised to take advantage of the growth in aviation infrastructure. Glidepath provided the baggage handling system for the recently opened Surabaya Airport Terminal 2, the terminal built to meet growing demand in Indonesia's second biggest city.
Indonesia has 799 documented airstrips, including 233 airports (29 of which are for international traffic) and this is expected to grow to 299 by 2020. However, many of Indonesia's airstrips across the archipelago are in remote "hot and high" conditions making flying conditions challenging – perfect for Pacific Aerospace's P-750 XTOL extreme take-off and landing aircraft.
The Indonesian State Planning agency recently noted that passenger movements across Indonesia are expected to reach 350 million by 2025 and the infrastructure investment required to meet this growth in numbers is estimated to be over $US15 billion.
The current terminals at Jakarta Soekarno-Hatta Airport (known as Soeatta) – named after the first Indonesian President and Vice President – were designed to handle 22 million passenger movements. Last year, more than 60 million went through the airport which is more than Changi in Singapore and more than 4 times that of Auckland International Airport.
Terminal 3 is under construction which will add capacity for a further 40 million passenger movements. By the time it is finished in late 2015 / early 2016, it is expected that passenger numbers will have grown by a further 10-15 million, so further expansion will be required and is being planned. An additional 66 airports are also likely to be built or upgraded in the next five years.
New Zealand companies are also involved in geothermal power project facilitation.
Where are the other opportunities? Well, the Indonesians know their onions and this year, New Zealand will supply 85% of Indonesia's onions (20,000 tons) – no white onions are grown here. Beef exports to Indonesia are bouncing back following the loosening of quota system. There are also other opportunities ranging from fruit juice concentrates to bee sting venom extracts.
Indonesians are very brand conscious and like to be seen following the latest trends, so how can New Zealand take advantage of this given we don't have many truly world brands? Perhaps New Zealand is the brand. As NZ Inc develops awareness in this market, we see potential for some strong country brand values to develop for our products and the New Zealand Story has been very well received already – it's a great start.