The 2014 Exporters Survey shows exporters planning for growth. Catherine Beard, Executive Director for ExportNZ says the business outlook is positive for exporters.
"In the next 12 months the majority (76%) of respondents said they expected business profitability to improve, 19% stay the same and 4% to deteriorate. Most (53%) expected their business to employ more people with 37% employing the same and only a small number reducing staff (9.7%).
"While the majority (73%) are able to access enough skilled staff to grow their business, quite a few (27%) said this is a constraint.
"For exporters of both goods and services, the majority (58%) said the goods exports had grown faster and 42% said their services exports had grown faster."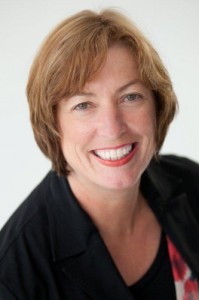 In the next twelve months, the majority expected their orders across all markets to increase; either slowly (51%) or substantially (31%).
The top export destinations for the respondents were Australia, Europe and North America – followed by ASEAN. The ASEAN market was most mentioned as the next new market exporters were intending to export to.
"Top obstacles restraining growth were exchange rate levels and price competitiveness of products, followed closely by funding for developing overseas markets and overseas regulatory requirements.
"That said, exporters are managing the high NZ dollar with a combination of strategies – the leaders being improving productivity, investing in new product development and hedging.
"Also, we can see that these exporters are increasingly moving away from price as their competitive advantage, saying quality of product/service, innovation and customer service are the top three success factors.
"In terms of Government assistance, more export market development assistance was the most popular, followed by R&D assistance. It also looks like exporters would like to go to more trade shows with other New Zealand companies with the assistance of NZTE.
"Those exporters that are facing trade barriers cite a number of difficulties – China was mentioned quite often and continues to be a challenging market to do business in. There was rich feedback from exporters as to the tariff and non-tariff barriers they face in many different markets. We hope this detailed feedback is useful for our government officials who give exporters assistance in this area, and ExportNZ is keen to work with officials to help tackle barriers."