The devil of the detail is still to come.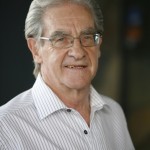 By Bruce Goldsworthy
Many commentators didn't score Andrew Little's State of the Nation speech on January 28th very highly. But its very early days for the new Labour leader, and his speech was all about scene setting for the party's future.
However, some things left unsaid will give manufacturers serious misgivings.
Dr Oliver Hartwich of the NZ Initiative noted that Little wants to see his party on the side of those creating wealth, jobs and income, and his is a truly progressive vision.
Importantly Little acknowledged "wealth had to be created first before it could be shared." When has a Labour leader ever said out loud such a thing?
Its especially good news for manufacturers. Little was quick to reference his own background in the Engineering, Printing and Manufacturing Union, and draw on his experiences with the likes of Fitzroy and Fonterra.
He stated the economy is all about jobs, what is required to make higher paid jobs, and what works to keep jobs in New Zealand.
To grow the pie, (before seeking to redistribute it) Little said he will shortly be discussing measures that create wealth across:
• How to harness the power of small businesses. Small, nimble, flexible, innovative businesses are to be placed at the centre of growth and job creation.
• Getting serious about housing affordability.
• Ensuring Auckland operates as an internationally competitive city, breaking the gridlock holding it back.
• Developing a manufacturing sector fit for the 21st century.
Here we start to come unstuck. In noting 41 per cent of the jobs created last year were in firms with fewer than 20 employees the question inevitably arises: So 59 per cent were created in larger firms?
The Little vision will also focus on reducing red tape for small business owners and for new business owners to access more training. More investment capital than ever would be made available to support small businesses through the participation of such as the NZ Super Fund to support promising local start-ups. Nothing earth shattering here.
To spur R&D and innovation though, Labour will likely re-introduce tax credits.
Then there was an intriguing statement that incentives will be introduced for companies wanting "to diversify their offerings" because they are always better when they don't have all their eggs in the one basket. What this may mean is anyone's guess.
However the Labour leader's speech was notable for what was left unsaid. For example what might happen to the 90 day employment trial periods and the Starting Out wage?
While quick off the mark regarding "the alarming spread of zero hour contracts. Little said: "Under Labour, those contracts will spread no more. They will be gone." Nothing else was mentioned about employment law changes though everyone knows union expectations for change will be irresistible.
We also know business support for employment trial periods is firm. 67 per cent of businesses in a recent EMA survey said they have used the 90 day employment trial periods with many commenting they want them extended to six months or more. Virtually all agreed the trial periods meant they hired a person whereas without it they would have left the position vacant for longer, or re-advertised.
Few said the recent changes to employment law affected them, just 9-12 per cent, and only 10 per cent have ever used the Starting Out wage. Such findings might give the new Labour leadership cause for pause in developing new policies.
Meanwhile voters will weigh up a party's whole policy package – are the policies more valuable than those that disadvantage them?
Many erstwhile centre-left voters also work in the private sector and are keen to get ahead financially; they well know "a good quality of life needs a strong economic performance." Little has at least got their attention.
But the devil of the detail is still to come. The Labour leader's first major outing set the scene but the business jury will be out on the substance for a long while yet.
*Bruce Goldsworthy is Manager of Manufacturing and Exporting for the Employers and Manufacturers Association. Bruce.goldsworthy@ema.co.nz