There is a growing demand by New Zealand businesses for a return to government intervention in sustainable development issues, said one of the keynote speakers at the recent Sustainability Symposium at the University of Waikato.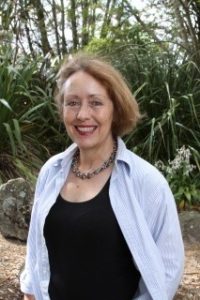 Professor of Management Communication Juliet Roper says the New Zealand government has taken a hands-off approach to the environment and climate change, by claiming that too much regulation would economically disadvantage New Zealand businesses relative to international competitors.
Yet despite initial relief from the business community, her research shows some businesses are now concerned about the repercussions for New Zealand's 'clean, green' brand image.
"New Zealand is falling behind the rest of the world in regulating for sustainable business practices, especially in comparison to European countries," says Professor Roper. "We have been warned of the flow-on consequences of this for years by major UK retailers such as Sainsbury's and Marks and Spencer."
"There needs to be more stringent legislation and that needs to be monitored for compliance. We all benefit from New Zealand's clean, green image, so we need to back it up with some overarching policy," says Professor Roper.
The sustainability symposium attracted about 50 researchers from across campus to examine sustainability from a wide range of economic, social, education, health and cultural perspectives.
About half of the academics who presented papers at the symposium were from Waikato Management School, which was the first business school in New Zealand to place a strong focus on sustainability and corporate social responsibility.