The manufacturing sector experienced improved levels of expansion during February, according to the latest BNZ – BusinessNZ Performance of Manufacturing Index (PMI).
The seasonally adjusted PMI for February was 55.9 (a PMI reading above 50.0 indicates that manufacturing is generally expanding; below 50.0 that it is declining).  This was 5.2 points higher than the previous month, and similar to the level of expansion seen in November last year.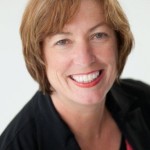 BusinessNZ's executive director for manufacturing Catherine Beard said that the pick-up in expansion levels for the sector was pleasing to see.
"After the January results that showed lacklustre expansion, the increase in February was more in line with what we've seen over the last two years.  Although all sub-indexes were positive, the fact that new orders recovered to show its highest value for over a year should flow through into PMI results in the coming months".
BNZ senior economist Craig Ebert said, "It's a relief to see the PMI rebound from last month's oddly low result. Both production and new orders jumped back up to healthy expansion territory. These were the main culprits for bringing the overall index down in January."
All five seasonally adjusted main diffusion indices were in expansion during February.  New orders (61.5) led the way with its highest result since November 2013, while deliveries (58.2) experienced its highest value since September 2014.  Finished stocks (54.3) dropped two points from January, while both employment (52.5) and production (51.8) improved from the previous month.
 All four regions went back into expansion during February, with similar results across most parts of the country.  In the North Island, the Northern region (54.9) experienced similar levels of expansion to the Central region (55.4).  In the South Island, the Canterbury/Westland region (55.8) improved 7.5 points from January, while the Otago-Southland region (60.7) recovered from a significant dip from the previous month.