Christchurch-based aviation manufacturer Global Aerial Platforms has begun developing construction of the largest unmanned aerial vehicles yet to be made in the country and they are expected to attract significant interest at the South Mach15 engineering, machinery and electronics exhibition in July.
"The early history of drone aviation was linked to their military use but Global Aerial Platforms Ltd ('GAP') is focusing on the peaceful purposes to which unmanned aerial vehicles (UAVs) can be put across the commercial, scientific, environmental and community spectrum," said the company's co-founder Graham Tully.
Tully melded experience in advanced composites manufacturing with the electronics expertise of his co-founder Paul Hartley to form GAP in 2013.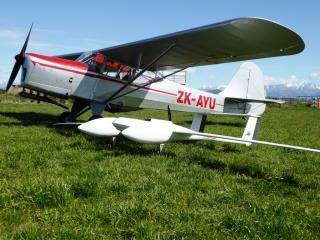 After hundreds of man-hours in the R& D phase, in association with a technology cluster of organisations, GAP successfully proved the flight worthiness of 'proof-of-concept' variants.
GAP is capable of constructing airframes in multiple shapes and sizes range from 1.9 metres up to 7.5 metres in wingspan and even larger.
"We welcomed Canterbury Coastguard encouragement to build UAVs able to handle the highly demanding requirements of search and rescue missions launched either from shore or from a fast-moving boat," said Mr Tully.
"We have built robust and durable UAVs that can be used repetitively in rapid response search & rescue incidents in both maritime and mountain environments, or in disaster management in the aftermath of storms, subsidences and seismic events."
Under the wing of Canterbury Coastguard, GAP showcased the larger scale fixed wing dual fuselage Global Ranger model at the World Drones For Peace competition in the United Arab Emirates in February.
"Around this event we have been filmed by New Zealand and international television media. It is really positive for getting our confidence up but we need to also keep our feet on the ground. As we seek to accelerate our commercialisation we expect to have the same expansion capital needs of many young manufacturers."
The company has an exclusive partnership with an established not-for-profit organization that will showcase the product's performance capabilities in the highly demanding arena of maritime search-and-rescue. GAP has identified local and export markets which it intends to pursue in the coming year.