Businesses in the north will be pleased the government has had a change of heart over its punitive earthquake strengthening rules, says Kim Campbell, chief executive of the Employers and Manufacturers Association.
Building Minister Nick Smith has announced there will be no one-size-fits-all of New Zealand for earthquake strengthening as was proposed.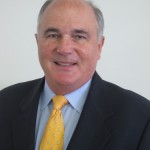 "The rules were ill conceived," Mr Campbell said.
"A prudential decision on the issue was always going to take a risk based assessment of the need to strengthen all of the nation's buildings; the abandoned draft law did not do that.
"Owners of commercial buildings in lower earthquake risk areas such as Auckland can breathe again.
"The new proposals will see big cuts to strengthening costs based on risk, and changes to the timing when the strengthening work needs to take place."