Katalin Csikasz, TechPro Plus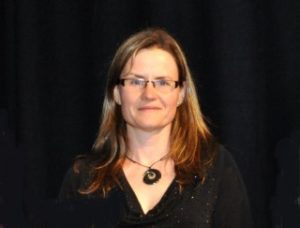 Interested in increasing revenue by streamlining processes, mass-producing products and increasing production volume in your factory? TechPro Plus, an Auckland based company can help you with this. We specialise in engineering solutions for manufacturers and are experts at streamlining processes with a strong focus on output efficiency.
A recent project, which started out as a product Q&A and compliance enquiry, ended with streamlined production, increased productivity and revenue with the opportunity to compete in new markets.
TechPro Plus was invited to quality check an internationally supplied product which had received a range of installation complaints from the NZ based end customer. After a thorough product investigation it was found that the product was marginally outside of NZ standards.
While the overseas manufacturing partner was committed to finding a solution, TechPro Plus had to be realistic. With the ability to manufacture the annual NZ order requirements in just one day; it was not cost effective for the manufacturer to invest in a different die for NZ production, given the small volume. To find the solution TechPro Plus needed to be creative and look outside the box.
TechPro Plus initially provided remote consultation to save the client costs. However to fast track the project, a visit to the overseas factory was necessary to enable hands-on consultation.
After a walk through the production line to gather all the necessary information, TechPro Plus found that the overseas manufacturer was interested in selling their product into other international markets; but was disadvantaged by the significant capital expenditure of building different expensive dies to suit each countries' requirements. The production downtime associated with changing the dies was also a significant issue.
TechPro Plus took a "one size fits all" approach and studied each potential countries Standard requirements with the aim of identifying a product specification which would meet all relevant country Standards, including NZ. After careful consideration a product specification was proposed which achieved this, eliminating the need to use different dies and the associated downtime.
In addition to providing the solution to the overseas supplier, TechPro Plus initiated the modification of their production line, which resulted in increased quality and output efficiency.
A few months later, TechPro Plus visited the overseas manufacturer who were excited to share their success.
Having taken Tech Pro Plus' approach and solution one step further by incorporating some of the Asian countries Standards into the final solution; they now have a product which is fully compliant with multiple countries' requirements.
At previous production levels a die would last more than a year. Within a few months they were onto their second die due to the increased volume, suggesting production had increased significantly. Although TechPro Plus was not given the exact numbers, judging from the increased stock, the number of containers on site ready to ship, and the smile on their faces, it's clear that the project was a massive success.
The elimination of the QA and installation difficulties for the NZ Company meant they no longer had to switch their original supplier to an US supplier; avoiding a significant cost increase for which the GM received recognition.
Whether you are a manufacturer supplying the NZ market only, an importer or an exporter the same approach could be used to increase your productivity levels. If you are currently supplying the same product with very slight modifications to different clients, with small production runs requiring you to hold more stocked items than you'd like; then consider how your business could benefit from a product solution that would fit all your customer's needs.
Tech Pro Plus can provide a complete solution from start to finish; including liaising with your manufacturing suppliers either in NZ or overseas, with the aim of increasing both productivity and revenue. www.techproplus.co.nz