New emission trading targets are a realistic goal for New Zealand business, says the Employers and Manufacturers Association (EMA).
However, it warns that New Zealand must continue to show willing to play its part in initiatives designed to combat climate change to maintain the goodwill of its trading partners.
EMA CEO Kim Campbell says climate change and green technology issues were a major focus at a recent OECD meeting he attended in Paris and climate change issues are a major focus for many of our trading partners.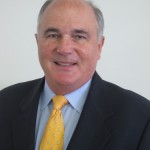 "Climate change and emissions are a significant concern for our trade partners and if they don't see us taking steps on these issues they will begin to question trade links with our businesses. It is also critical that whatever steps New Zealand takes, that we also retain our business competitiveness," says Mr Campbell.
"The new target presents an achievable goal for New Zealand while remaining a challenge given the balance of our economy. Around 50% of our emissions (mainly methane) are from the agriculture sector and another 22% from the transport sector. With the majority of our electricity generation already coming from renewables the quick gains available to many developed countries, made by switching from coal to alternative renewable generation sources, aren't available to us in New Zealand."
The new targets have been set at 30% reductions on 2005 emission levels by 2030 or an 11% reduction on 1990 levels with the previous target being just 5% reductions on 1990 emission levels.
"New Zealand is leading the international research project to reduce methane emissions from farm animals and the results are proving encouraging, while electric vehicle technology is playing a faster than expected role in transport options. Focusing on green technologies is also an area where New Zealand lags when compared to many of our trade partners, especially when it is an area that can help deal to our emission targets," he says.