New Zealand's manufacturing sector continued to show expansion for July, according to the latest BNZ – BusinessNZ Performance of Manufacturing Index (PMI).
The seasonally adjusted PMI for July was 53.5 (a PMI reading above 50.0 indicates that manufacturing is generally expanding; below 50.0 that it is declining). Although this was 1.6 points lower than June, it was still the second highest result for the last four months. The sector has now been in expansion for 34 consecutive months.
BusinessNZ's executive director for manufacturing Catherine Beard said that despite the slower rate of expansion in July, the proportion of positive comments from manufacturers moved up from June.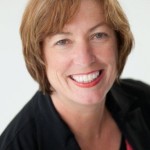 "The proportion of positive comments rose from 53.6% in June to 60.8% in July. The recent fall in the value of the New Zealand dollar came through in many positive comments, while the lower dairy payout continued to trickle through for those who listed a negative influence".
"Although activity in the sector has not been as strong as recent years, the fact that official figures show employment growth primarily coming from the manufacturing sector, as well as ongoing expansion in the PMI, means that the sector continues to hold its own".
BNZ Senior Economist Doug Steel said it was good to see the PMI maintaining a solid pace through 2015.
"This is supportive of economic growth ahead, although likely at a slower pace than previously achieved as the likes of the obviously intense headwind from the dairy sector filters through."