The latest New Zealand Manufacturers and Exporters Association (NZMEA) Survey of Business Conditions completed during July 2015, shows total sales in June 2015 decreased 6.42% (year on year export sales decreased by 11.49% with domestic sales decreasing 1.35%) on June 2014.
The NZMEA survey sample this month covered NZ$438m in annualised sales, with an export content of 47%.
Net confidence rose to 6, up from -13 in May.
The current performance index (a combination of profitability and cash flow) is at 102.3, up from 96.3 last month, the change index (capacity utilisation, staff levels, orders and inventories) was at 96, down from 100 in the last survey, and the forecast index (investment, sales, profitability and staff) is at 103.33, up on the last result of 102.5. Anything over 100 indicates expansion.
Constraints reported were 78% markets, 11% production capacity, 5.5% skilled staff and 5.5% capital.
Net 17% of firms reported a modest rise in productivity in June.
Staff numbers for June increased 4.01% year on year.
Tradespersons, supervisors, managers, professional/scientists and operators/labourers all reported a moderate shortage.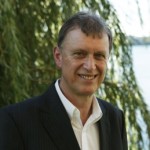 "Sales in June remained in the negative year on year, although less negative than May's result. Domestic turnover improved significantly on last month, but remained slightly negative, while export turnover worsened somewhat on May." says NZMEA Chief Executive Dieter Adam.
"This month sentiment was generally up, with net confidence improving back into the positive and two out of three index measures improved, with the performance index moving back into expansion. Interestingly, capital was reported as a constraint for the first time since February and the market constraint fell back on last month, potentially reflecting the recent falls in our currency, but remained significantly higher than the other constraints.
"Staff numbers for June also improved, at the highest rate since March. This weeks Household Labour Force Survey release by Statistics New Zealand showed a similar positive result for manufacturing employment, with people employed in manufacturing seeing the largest annual increase of any sector, overtaking construction which has recently led they way.
"Numerous manufacturers are reporting diversification of their businesses as an opportunity – manufacturers have continued to adapt their business models and products in response to ongoing volatile global conditions. Auckland and Christchurch also remain areas of opportunity for those manufacturers related to construction and infrastructure.
"Australian and European markets continue to be reported as areas of weakness. The second cut in the OCR by the Reserve Bank of New Zealand (RBNZ) was welcome news for manufacturers and exporters. While this didn't have a direct downward effect on the currency at the time, it will help solidify the current downward trend. As RBNZ Governor Wheeler said in a recent speech, "We believe that further exchange rate depreciation is necessary given the weakness in export commodity prices and the projected deterioration in the country's net external liabilities over the next two years".
"We encourage the RBNZ to continue its easing stance, provided risks in the housing market are carefully considered." says Dieter Adam.