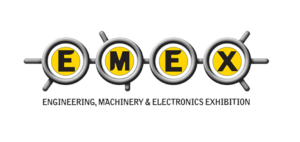 Hi-Q Components has been importing and distributing plastic and electronic components for over 30 years and is now a well-established supplier to manufacturers and general industry. Hi-Q Components is appearing at EMEX 2016 on Stand 3026.
Our new range of Toggle Clamps are high quality Turkish manufactured and we have many different styles and sizes in stock including; horizontal, vertical, compact, latching, pneumatic and straight line clamps.
When it comes to manual clamping equipment, toggle clamps are an extremely useful choice. They have excellent power-to-movement ratio, simple installation, quick easy action and toggle clamps have multiple applications.
Beyond the toggle clamp range, Hi-Q is a one-stop shop for plastic components including, fixings, fastenings, hardware, knobs, handles, small enclosures, protective caps, plugs and hi-temperature masking products. Hi-Q also has an extensive stock of electronic components, which includes AC and DC cooling fans, terminal blocks, connectors, switches, mains filters, crystals, buzzers and indicators.
If you have any requirement that we cannot source within our stock range or from our many overseas manufacturers we would be happy to look at the options of tooling and manufacturing these locally for you.
Hi-Q welcomes customers and design engineers to discuss their projects with the experienced staff to find the right solution for their design projects and receive free samples for proto typing.
Contact Hi-Q Components for free product samples and catalogues. Phone:0800 800 293 E-mail: sales@hiq.co.nz  Visit: www.hiq.co.nz