Barcode Products, appearing on Stand 174, is New Zealand's leading barcoding solution provider with tailored barcoding solutions and after sales support.
The company is expert in automating and streamlining business process with barcodes, labels (Paper, Plastic, Metal and a lot more), hardware, software, mobility devices, computers etc.
Existing customers include small businesses, medium-size businesses and big enterprises (Including government and privately owned) from an array of industries including warehouses, retail, manufacturing, health, education, trades, construction, food and wineries.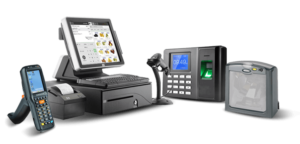 A small business located in Christchurch, Barcode Products have been operating for 20+ years and serve NZ wide businesses.
On a daily basis, we help customers with: Blank and pre-printed Labels, stickers, tags (paper, plastic, metal), Thermal ribbons and ink cartridges. Barcode scanning and mobility. Barcode and label printing. Warehousing & barcoding solutions. Retail and Point of sale solutions. Inventory, stock, and asset tracking solutions. Custom-built tracking software & solutions
They listen to your requirements, workflow and how you imagine your proposed solution should work and then they customise the solution to meet your requirements which should help you to save time, money and become more efficient.