SEW-Eurodrive, a global market leader in drive technology, the technology of transforming energy into motion, recently expanded its services and product range in New Zealand with the opening of its new purpose-built Service Centre and Warehouse at Nandina Avenue, East Tamaki, adjacent to their existing premises.
An owner-operated international company formed in 1931 with a footprint in 50 countries, SEW-Eurodrive employs over 17,000 staff globally and turns over 3 billion Euro annually.
New Zealand accounts for 48 of those staff numbers; eight in the Christchurch sales and assembly plant and 40 in the East Tamaki head office, working in sales, support, administration and production.
Electric motors formed the beginnings of the company but the SEW-Eurodrive name now stands for much more and their product range includes geared motors, gear units, industrial gear units, motors, components for decentralised installation, electronically controlled drives, mechanical variable-speed gear units as well as drive solutions that involve complex engineering, not to mention a comprehensive range of services and maintenance.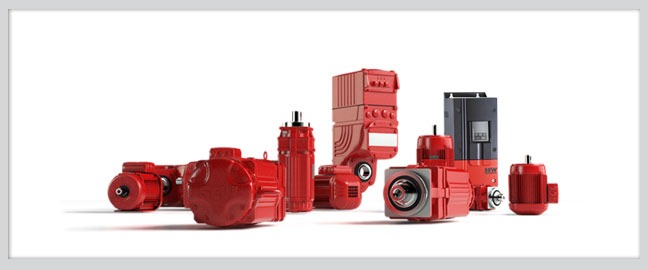 Managing Director, John Hainsworth explains, "Everything needs to be moved and we provide the means to move it. Ours is a big industry and everything is affected.
"For example, the process of picking fruit to it being on your table, it's got to get there and there are many motion processes in between. That's our business, getting product from point A to point B through those processes."
SEW-Eurodrive supplies a large sector of the New Zealand domestic industry and work closely with OEM (original equipment manufacturers) and big brand end users alike to provide cost effective solutions.
SEW-Eurodrive entered the New Zealand market in 1988 and purchased a building in East Tamaki. In 1996, the neighbouring section was purchased, and a new building was constructed specifically for their needs with the original being leased.
When the tenants recently moved out, SEW-Eurodrive took the opportunity to reclaim the space and put it to good use. Aspec Construction together with DLM Architects were contracted to complete the new build expansion. The original building was demolished and the site levelled to enable access between the two buildings.
One of the drivers behind the expansion was to help SEW-Eurodrive grow the service and repair business within New Zealand by having a dedicated service centre that caters and delivers to their customers' requirements.
The expansion has given them an additional 1800m² high bay factory and 300 m² in office space allowing for future growth. They now have a completely new service centre which has allowed them to expand their product range to provide service and repair to their products as well as others.
The additional bulk store space will provide for increased inventory as well as existing stock from the current assembly plant. The improved store layout allows for smarter assembly processes in the manufacturing plant and it will now be possible to implement Kanban and Supermarket-type picking for lean manufacturing. It is more efficient and requires less time and energy spent moving stock around.
The changes will improve efficiency and reduce build and dispatch times and allow SEW a more flexible and smarter workflow with intelligent production processes. John explains that Industry 4.0 has had a lot of influence over his industry which is moving towards humanless factories.
The direction his customers are taking means everything needs to be connected with constant feedback and communication. Already some of the SEW production cells are paperless and scan the products as they go through the production process collecting masses of data.
This process is cleaner and more consistent.
The data collection makes it easy to answer any client's questions about what is happening with their product as it is clearly visible which stage a product is at and what work remains to be done.
SEW products have the controls necessary to make a higher level of communication possible.
John says, "I could be sitting in my bach in the Coromandel, look at my factory and figure out all that is happening, because everything is communicating from several points and I have access to that data."
John believes they need to work smarter within their own factories before they start promoting that equipment to everyone else.
John explains, "The expansion has given us the ability to make changes and improve efficiencies. It leaves us well placed to grow within our market segment."
-article supplied by GETBA