Victoria University of Wellington has appointed Professor Ehsan Mesbahi as its new Pro Vice-Chancellor of the Faculties of Science, Engineering, Architecture and Design.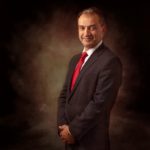 Professor Mesbahi has more than 26 years' experience in the higher education sectors in Europe and Asia, with the last 10 of those spent in senior and executive roles.
Much of his academic career has been at Newcastle University—a member of the Russell Group of research-intensive universities in the United Kingdom and one of the original 'red brick' universities with a long history of civic engagement and social purpose.
He was the founding Chief Executive Officer at Newcastle University's Science, Agriculture and Engineering campus in Singapore, where he led the campus through a period of exponential growth in student numbers and research activities.
His current role is Vice Principal and Pro Vice-Chancellor (Academic) at the University of West Scotland in Glasgow, where he has gained valuable experience in a young and teaching-oriented university.
Professor Mesbahi's research interests are multi-disciplinary and applied and have expanded from modelling, control, design and optimisation of engineering systems early in his career to environmental management and, most recently, informatics and application of artificial intelligence in data-mining/clustering.
During his academic career he has been the project lead (or co-lead) in over 25 national and international research projects generating research income of more than £10million and turnover of academic enterprise activities of more than £50million.
Professor Mesbahi will join the University in 2020.