In 2019, HERA imbedded its new focus on automation and Industry 4.0 within its new strategy.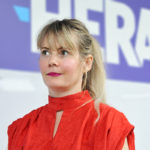 In support of this, it was announced that we'll build a new Innovation Centre. This will address the strategic need for the physical facility to facilitate technology transfer, prototyping, research and training to prepare our member companies for the Industry 4.0 transformation.
This will also propel our NZ Welding Centre into the only Welding 4.0 facility in New Zealand – and support its rebrand to the Centre for Innovative Fabrication.
Supporting the creation of the Innovation Centre was the appointment of our new Innovation Centre Manager, Greg Buckley. He will work closely with Holger Heinzel, our Industry 4.0 Engineer and will see him oversee construction of our Innovation Centre which will commence in early 2020, as well as enhance industry engagement in Industry 4.0, and create a community of practise around this thinking.
Recognising the other underlying issues within the sector, we also created Kotahitanga, a HR Innovation Cluster (to address the skills crisis); Matauranga, the Digital Innovation Cluster; (to address industry communications) and Whakamarumaru, the Defence Innovation Cluster (to explore future pipeline opportunities within the Australian Defence program).
We also launched "Stirring the Pot", our new industry-focused podcast. Episodes include:
"Ensuring you're a 'factory of the future' in New Zealand";
"The future of manufacturing in New Zealand";
"Addressing the skills gap through diversity";
"The new breed of smart industry- advanced manufacturing"; and
"Avoid death by a thousand cuts and automate!".
Improving productivity and capability
Last year, we also initiated welding productivity and automation capability assessments for our members. This identifies improvement opportunities and benchmarks performance relative to the rest of the industry.
Supporting this focus on improving productivity, we hosted world renowned international expert on the Theory of Constraints (bottlenecks), Arrie van Niekerk. He delivered training in Auckland and Christchurch.
In addition, we commenced a multi-year quality and productivity research program. This program aims to establish a system for continuous monitoring of quality of fabricated steelwork, optimising inspection requirements and managing compliance risks based on big data analysis.
This includes a number of sub-projects in co-collaboration with the University of Auckland. For example, we are undertaking a multi-year research project on Industry 4.0 and in-process quality control using advanced welding power sources and digital twins.
The Diversity Agenda
Recognising that greater workforce inclusion will be a pre-requisite for addressing the skills crisis, we focused on diversity and inclusion.
Launching our Whanake scholarship to support greater Maori inclusion in Engineering, becoming a founding member of the Diversity Agenda, and carrying out a whole lot of advocacy work in this area.
This included joining the Diversity Panel at the 2019 Manufacturing and Design Conference and ensuring our podcasts included a diversity focus.
We also ran another Women in Engineering campaign, showcasing the amazing leaders in our industry who also happen to be female!
Industry focused initiatives and connections
We're glad to have re-invigorated the Sustainable Steel Council, with our CEO, Troy Coyle, elected as the new Chair. This aligns strongly with the research and work we've done to increase awareness of metals contribution to the New Zealand Economy using the Living Standards Framework as the assessment tool.
We also ran our second cohort of Innovation READY training, with three companies progressing to Innovation SET from the first cohort.
Participants in Innovation READY this year included MJH Engineering, Atlantic Engineering, Otahuhu Engineering, Dixon Engineering, Stainless Engineering, and Jensen Steel Fabrication.
In FY19, we welcomed 44 new members to HERA, and created a new student membership category to assist students who may be considering work in a metals-related field.
As the only International Institute of Welding (IIW) authorised body in New Zealand, we issued 46 qualification diplomas.
We were also audited by the IIW and it was confirmed that our scheme delivers the highest standard of training and certification to our New Zealand Metals industry.
190 professionals attended our technology forums, 66 professionals completed our Welding Supervisor and Inspector courses, and over 120 professionals attended seminars on advanced weld design.
A team transitioning to meet our member needs
Four new staff joined the team.
Greg Buckley, Innovation Manager, who comes with a wealth of experience in digital technologies;
Volkan Yakut, Senior Engineer, who brings over 15 years' global experience to the table as a Mechanical Engineer and International Welding Engineer;
Andrew Pennington, Structural Engineer, who re-joins HERA with a unique background in software development and structural engineering perfect for where we are heading; and
Michelle Gutierrez-Smith, Administration Officer, who is just about to complete her undergraduate degree in Economics and Psychology.
Together we're looking to the future, and 2020 will be another big year for us.
Kicking it off in February with our Future Forum – 20/20 VISION conference in Auckland. This has a line-up of several international key-note speakers, such as Australian-based futurist Chris Riddell; CEO of Dutch leader in additive manufacturing, MX3D, Gijs van der Velden (know for printing the steel footbridge in Holland); and Des Watkins from Des Watkins Steel (who is an amazing and passionate case study for digitalisation).
We are also asking young Engineers to join a panel to provide a mirror to our industry and tell us straight out why they would or would not be attracted to our industry. We want to hear this straight from their own mouths versus a baby boomer consultant telling us what Millennials think!
We are also looking forward to construction of the HERA Innovation Centre starting and being in a position to announce more exciting Industry 4.0 initiatives throughout the year.