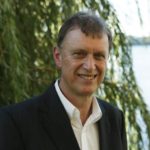 -Dieter Adam, The Manufacturers Network
Returning from Europe recently, I found myself on an airplane watching Butch Cassidy and the Sundance Kid.
If you don't know the story it is loosely based on two Wild West outlaws Butch Cassidy played by Paul Newman, and his partner the "Sundance Kid" played by Robert Redford.
The pair are on the run from a crack US posse after a string of train robberies and forced to flee to Bolivia in search of a more successful criminal career.
I had seen the film before, but this time I watched it from a manufacturing perspective.
These two 'experts' run a small, highly specialised and profitable business. They could be considered leading operators in their field and they have impressive brand recognition.
As the regulatory environ­ment changes, they ultimately realise that their business model is unsustainable, but instead of changing the model, they opt to take their current operations to a different market.
That is initially unsuccessful, mainly because of a lack of understanding of local conditions, including language, and a lack of ability and willingness to acquire the necessary knowledge, in spite of the best efforts of their 'consultant', the Sundance Kid's girlfriend, played  by Katherine Ross.
When they eventually realise they need to adjust their business model, they do so half-heartedly and use their first failure as an excuse to revert to the 'tried and true' method, only to ultimately fail spectacularly in the face of overwhelming regulatory action.
This movie could act as a great 'how not to' guide for manufacturers in times of uncertainty and change.
A living example of this in the real world is in the German car industry, which has largely been accused of napping at the wheel' when it comes to switching from internal combustion engines (ICE) to electric power.
An article I read while in Germany detailed job cuts in the German economy in 2019. Four out of the top five companies listed were car manufacturers – Audi, Continental, VW and Ford. Between them they have announced job cuts totalling 28,500.
The downsizing was attributed chiefly to a move to electric vehicles – the manufacture of an electric motor is much simpler than that of a modern diesel engine. While this change was inevitable, there was obvious resistance to let go of the internal combustion engine model, just like Butch Cassidy and the Sundance Kid.
It is safe to assume that the increasing pressure to account for and reduce greenhouse-gas footprints in Europe will also increase for New Zealand's manufacturers in the near future. Sooner for some industries than others.
Even where we sell B2B, consumer pressures will be pushed down the supply chain without warning, something we are already seeing in the German car industry.
Borge Brende, President of the World Economic Forum, recently pointed out that the pressure to operate responsibly will not only come from customers, it will be driven by employees, and those we are keen to attract as employees. That will be the time to put down your pistols and stop robbing trains.
A priority for The Manufacturers Network in 2020 is our commitment to work with members to help prepare for a 'carbon-constrained' future. We will begin a series of meetings on the topic soon so please look out for more details.