At the end of 2019, I put together the Media Kit for this year and, as always, was the challenge of gathering feedback on what readers want to read and be informed about.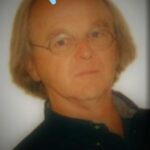 Needless to say, Climate Change sits right up the top of the list as a major area of concern. It involves refocussing our business strategies, environmental care and the way in which we develop our products for key markets.
Good will come from climate change – we just don't know how yet. The way we adapt and the technologies and tools we use will determine our future. And – because technology change is so rapid – keep us on our toes as we continue to refine our products and our companies' future direction.
In Australia, after a devastating few months, rebuilding has commenced throughout the regions of the east coast. It is believed that with the impact of the bushfires there will not be the possibility of a similar event for four years. Hopefully never again! It gives some space – a window of opportunity for the Australian people to consider different and new ways to deal with Climate Change and review the way they have been allowed to tackle bushfire clearance methods and burn off.
This year sees the 40th anniversary of EMEX, the major manufacturing and technology exhibition in New Zealand. Held every two years, EMEX places prominence on our manufacturers and technology which supports company success and forward planning.
EMEX also brings together industry technocrats and experts who speak on issues which affect our day by day operations.
NZ Manufacturer, as a media partner with XPO Exhibitions will again run Preview issues of this trade show – in March and April, with a Review in May issue.
Contact me if your company would like to be included. Very favourable rates apply, and articles are published free of charge on products and services your company as an exhibitor will display at the show. publisher@xtra.co.nz
If you would like a copy of the Media Kit 2020 send an email and we will send one to you.