By David Downs, Chairman of the Hi-Tech Trust
New Zealand is in the grips of a major skills shortage with a wide variety of industries struggling to fill key roles.
A recent report from NZ Tech (the technology industry group) shows the technology sector has a matched skills shortage of approximately 5,000 jobs in the digital tech space, with similar shortages showing up across the advanced manufacturing sector.
Availability of skilled staff regularly features as one of the top growth constraints for New Zealand technology firms.
But despite this dire predicament, a large part of our population remains cut off from training and upskilling as they are unable to access, or afford, the training 'on-ramp' to the high quality jobs the tech sector can offer.
Regional New Zealand, lower socio-economic groups, and in particular, Māori, Pasifika and women are most affected. It's shocking how few people from these cultural and demographic backgrounds are represented in the tech sector, despite years of handwringing and efforts to address the issue.
As well as being socially just, increasing access and diversity is also economically smart. All the evidence shows that talent is evenly distributed across the population – but opportunity is not.
We need to address the issues which stop full participation in technology careers and to maximise the talent pool. Imagine if we have our next Ernest Rutherford, Beatrice Tinsley or Peter Beck, living in New Zealand at the moment – but he or she is blocked from ever realising that potential because they can't afford childcare, or the bus fare. Post-Covid-19 we need access to the widest set of skills we can, to help transform our economy and maximise the country's potential.
To this end the Hi-Tech Trust is putting its weight behind the effort to significantly boost inclusion and diversity, starting with our He Whetū Mārama Ngā Karahipi / Leading Light scholarship programme designed in collaboration with Perpetual Guardian to lower the barriers to entry for people into the sector.
The winners will receive a total of $30,000 in financial assistance to support their journeys into tech, consistent with Hi-Tech Foundation's mission to reduce barriers and inequities within the tech sector.
The first six recipients of the scholarship include an 18-year-old with 11 siblings to a solo mother retraining after two decades in a different field.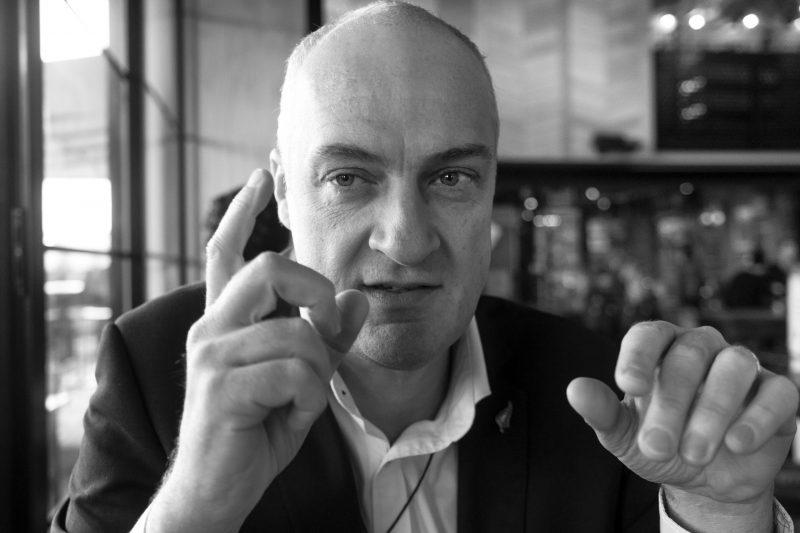 Vaifoa Lam Sam (18), is preparing to enter study this year to pursue a career in tech with a dream of one day working in the gaming, animation and design industries.
Vaifoa, one of 11 children in his family, was born in Sāmoa and moved from Apia to Auckland with his family at four years old.
His fellow recipient, Ramari Heperi, is a proud Māori wāhine and mother from Whangarei who is using the scholarship to upskill after a 20-year professional career.
On becoming a mother, Ramari found new motivation to pivot her career and is now in her final year of studying a diploma in Software Development and Web Development.
Ramari is passionate about growing the tech sector in Northland and increasing representation of Māori in tech.
The diverse group of winners represent the changing face of New Zealand. The future workforce doesn't resemble the traditional view of the technology or manufacturing sector – and that's great. They represent your customers, your consumers. As well as their direct skills, they also bring new perspectives, opinions and fresh thinking – all of which feeds into the innovation required for firms to be successful.
We all know that New Zealand has a chronic productivity problem. To resolve that we don't need more jobs – we need more well-paid jobs, and we need those people to be contributing more.
Not by working harder, but by creating new ways of working that increase output while reducing cost. New Zealand is already one of the hardest working countries in the OECD, we just don't do that in the smartest way.
Getting more people into the tech sector will change the nature of our economy in ways that we often talk about, but sadly won't realise without direct tangible action.
NZ Tech companies have already shown they can compete well on the international stage, with countries far bigger than ourselves. In the past couple of months alone we have seen multiple, multi-million-dollar tech investments from offshore into New Zealand.
Imagine if instead of two or three $100m companies per year, we had 20, or 100. But to make that happen we need more talent, more investment, more leadership – and a wider participation from across Aotearoa.
To support the increased diversity of the tech sector, and help to widen the talent pool, we invite all New Zealand companies to contribute to the Hi-Tech Foundation's endowment fund, which has been set up so that the tech sector can be part of our own transformation.
Funds donated go to creating a long-term legacy, and fund initiatives like the scholarships, as well as other projects to address the skills and opportunity issue.
Companies can also help with direct action – take on interns, mentor local students, have an outreach program to populations in your area that don't have access to the training they need.
You'll benefit by learning more about them, but also you'll open up your organisation to new talent and new thinking. It's a win/win.
Read more about the scholarship winners here.
David Downs is the chair of the Well Foundation and chairman of the Hi-Tech Trust.