Finalists for the 2023 KiwiNet Research Commercialisation Awards have been announced. Winners will be presented on 28 September. The finalists include:
 Award Category Sprout Breakthrough Innovator
Dr Jerome Leveneur -BSPKL/GNS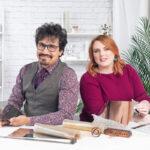 Bspkl co-founders Dr. Jérôme Leveneur CTO and Christina Houlihan CEO of the company which is a finalist in the Pwc Breakthrough Project Award category.
Jerome is Science Co-Founder and CTO of Bspkl, New Zealand's first deep technology hydrogen start-up. This new manufacturing technology, targeting the electrolyser and fuel cell market, supports the world's transition to a more sustainable future. 
He was an Ion Beam Materials Scientist at GNS Science when he developed a new manufacturing technology that could drastically reduce the amount of precious metals used in the production of catalyst-coated membranes (CCM), used in technologies for hydrogen production, while also increasing the speed of the CCM manufacturing process.
This led to the invention of Bspkl – a revolutionary approach to ion beam modification with a wide range of potential industrial applications, and which no one else in the market can currently produce.
Bspkl was spun-out in April 2023 with a $2.8 million seed investment round led by WNT Ventures. As the first start-up to be formed with IP from GNS Science, it represents the culmination of many years of innovation and championing of commercialisation.
It is a testament to Jérôme's tenacity, perseverance, and positivity, being a key leader in successfully navigating the path to spinout and solving many challenges along the way.  
Jérôme is deeply passionate about creating real-world impact, and he continues to work on collaborative new IP with other public research institutions, helping to generate other new IP that can move Aotearoa closer to a zero-carbon future.
At a time when the world is increasingly interested in investing in green hydrogen, Jérôme has helped put New Zealand on the map as having the capability to accelerate a green hydrogen economy.
Award Category BNZ Researcher Entrepreneur
Professor Rod Badcock, Robinson Research Institute, Te Herenga Waka, Victoria University of Wellington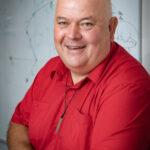 Professor Rod Badcock is the Deputy Director and a founding member of Paihau – Robinson Research Institute at Victoria University of Wellington.
He is recognised as a pioneer in the field of applied superconductivity, focusing on accelerating this technology into new applications such as generators, motors, power transformers, medical imaging systems, electric space propulsion and high field magnets.
Rod is currently leading New Zealand's contribution to an international effort to decarbonise transport.
His team is developing cutting-edge work on electrifying aviation and other heavy transport, which has attracted interest from the industry's top global players and promises to put New Zealand at the forefront of an emerging global electric aircraft motor market, estimated to be worth more than $200 billion USD by 2050.
As a champion of New Zealand's innovation system, Rod fosters an entrepreneurial environment at the Robinson Research Institute, urging students to design innovations that address problems in the real world beyond the lab.
This has resulted in the spin-out of exciting new companies like OpenStar Technologies and the international success of domestic start-ups like HTS 110.
Cleantech development company Fabrum, which recently closed a $23 million funding round, has a very strong collaborative relationship with Robinson Research Institute and has also benefited from Rod's support and valuable assistance in accessing the international superconducting market.
Rod is pushing the envelope on what's possible with superconductivity, with a focus on applying the technology to transition to a clean, sustainable future.
He has played a key role in establishing the Robinson Research Institute as a world-leader in mission-oriented superconductivity research.
Award Category: Simpson Grierson Commercialisation Professional
Kevin Sheehy, MacDiarmid Institute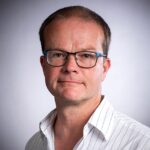 Kevin is a highly accomplished commercialisation professional whose work has a deep and wide-ranging impact nationally.
In Kevin's core role supporting deep tech and cleantech researchers within the MacDiarmid Institute, he oversees a pipeline producing 2-3 affiliated start-ups per year. Since Kevin joined the Institute, it has spun out nine deep tech innovations.
He tangibly contributes to success- at all points along that pipeline – from supporting new PhD students through to guiding founding professors. The MacDiarmid Institute affiliated startups he supports have raised over $13M of investment to date.
His impact also extends to the wider deep tech sector. Kevin has established several valuable forums for entrepreneurs and commercialisation professionals across NZ; he is a mentor to others in the space; and in 2022 he helped organise a New Zealand delegation of 14 companies to attend the 'Cleantech Forum Asia' in Singapore which led directly to at least two international partnerships.
Significantly, Kevin has recently been involved in highlighting the need to enhance support for scale-up of NZ deep tech companies, drawing many stakeholders together into constructive discussions and presenting the findings to the government.
Kevin is a tireless champion for the wider ecosystem, adept at identifying the people and projects with potential, and building relationships between entrepreneurs, TTOs (the transfer offices), investors and others.
He plays a key role in MacDiarmid Institute's ongoing success in commercialising world-changing research.
Award Category: Simpson Grierson Commercialisation Professional
Dr Sean Mackay, Massey University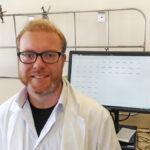 Dr Sean Mackay represents a new generation of commercialisation professional, blending his roles as a scientist, inventor, commercialisation manager, and founder. Starting out as an inventor of several deep-tech opportunities, Sean now works for Massey Ventures in a tailor-made Senior Commercialisation Manager role that unleashes his unique skillsets.
He is responsible for a pipeline of commercial opportunities at Massey University, including many where he acts as a principal investigator, inventor, and/or founder. In under three years, Sean has helped raise around $3M and supported four spinouts (one where he was a founding inventor) and two licenses (one with Sean as a named inventor).
These include: Ampersand Technologies, Retrabac Therapeutics, Nanophage Technologies, Captivate Technology and Strawberry Birthmarks.
Sean has actively sought new opportunities to advance his skills, such as participating in KiwiNet's Emerging Innovator Programme, and moulding his career to suit his strengths, creating the best outcomes for his organisation and team.
He is leading the way for a new generation of researcher entrepreneurs and commercialisation professionals.