The drive for low carbon has rapidly become a focal point for Aotearoa's construction sector, where the most forward-thinking and innovative operators are partnering with other experts to decarbonise in ways that also deliver biological, ecological, and social co-benefits.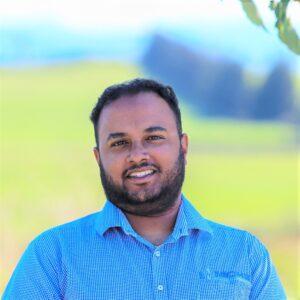 One company showing the way is Wellington-based volumetric offsite manufacturing company Niche Modular Construction, whose technical manager Nico Patchay (left)spoke to HERA's CEO Troy Coyle on the Stirring the Pot podcast about the business' adoption of HERA's Zero Carbon Steel program, Hōtaka Whakakore Puhanga Waro, which launched last year in a global first for the construction sector.
The offsetting program means there is now a zero-carbon steel option for most steel products used in Aotearoa, noting that the sector has a number of other decarbonisation initiatives in play, including the recently announced plans to construct an Electric Arc Furnace at New Zealand Steel.
The program is supported by the work of thinkstep-anz, which HERA commissioned to develop robust program rules to determine the underlying requirements for calculating the emissions for offsetting. HERA's partnership with Ekos, a leader in carbon management and environmental financing, underpins the administration of the offsetting process, and offsets are sourced from native forest projects in the Pacific Islands.
Niche Modular Construction was the first company to use HERA's Zero Carbon Steel program, and is utilising the carbon offsets to reduce the net emissions of its steel modular building projects, which are primarily classroom buildings. Niche operates in both the public and private sectors and is also exploring the potential application of offsets in modular apartments. Niche currently utilises around 15 tonnes of steel in its builds and has its own engineering department that handles all aspects of the structural steel components.
Niche Modular reports the additional costs of using Zero Carbon Steel have been manageable; it bears the expense of offsetting rather than transferring this to the customer.
Nico Patchay happened upon the zero-carbon program on the HERA website while doing research for a tender process. "We were looking for a solid way to prove our carbon reduction processes, and the program was perfectly timed for us. We've adopted it as another process that we can add to our tool belt along with the other sustainability initiatives we have.
"We are using the program as part of our front-end process as a volumetric modular company. Because the modular system doesn't change often, it's fairly straightforward for us to adopt a process or program such as this to apply to various projects and use repeatedly.
"How it works is that each volumetric module has its own data that we input into the program – we set it up like a spreadsheet and continuously input the data into the program based on the build-up of that particular project and its total modules."
Based on Niche's experience, Nico advises that HERA's associated instructional resources are helpful. "The process has very useful instructional videos on what to do, and we watched them and broke down into parts what we needed to do and how we would achieve each step. My advice would be to treat it as a project – establish a timeline, establish your resources, and start to build a method of how you're going to, first, generate the data and then input the data."
Overall, Nico says, the program has allowed Niche to achieve and demonstrate its environmental responsibility to clients. "This tool forms part of our wider carbon reduction strategy. And it's also given us the ability to get buy-in from other stakeholders, such as our architects, engineers, and suppliers. We can say, 'We use steel, and this is what we're doing to mitigate the embodied carbon'."
Regarding the resources or roles that businesses interested in the Zero Carbon Steel program might need to dedicate, HERA CEO Dr Troy Coyle says, "From an organisational point of view, it is important that a business considers the benefit of creating roles that are specifically focused on achieving sustainability-focused outcomes in their mahi.
"Alternatively, as a competitive advantage or point of difference offering, they can look to upskill existing roles that overlay with procurement and costing of projects to understand the potential of including sustainability metrics in the works they are bidding on."
Other options for businesses are to become Sustainable Steel Certified via the Sustainable Steel Council, and to start thinking about calculating their operational carbon footprint as a first step towards achieving carbon neutrality.
Nico expects there are wider benefits still to come, and notes that offsite manufacturing is already ahead of the low-carbon curve in the sector. "It inherently has low-carbon qualities just through the construction process, but we also have internal processes such as high recyclability and robust processes for recycling where we build in the factory – that comes with very low waste, and very low water consumption.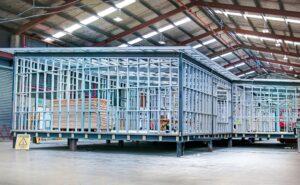 "Looking at the innovation horizon, we want to continuously improve our system. As a volumetric modular solution, I think we've got a great product, but there are always new technologies to help us. At the moment I'm actively working on coming up with a standardised approach to lifecycle assessments and environmental product declarations. We're also looking at overall circular economic opportunities with certain material suppliers.
"I'm looking into digitisation and using more building information modelling methodologies, which will really help if we can input them into some of our carbon reduction strategies – not just with our data recording but also forecasting where we're going and continuously benchmarking and reducing."
Dr Coyle expects more organisations to start to follow Niche's example not only because pursuing carbon neutrality is the right thing, but because it illustrates the applicability of solutions at every stage of a company's lifecycle.
"Some of the decision-making is still coming down to cost, but increasingly we will see it as standard, rather than an option. At the minimum, Niche's progress demonstrates steel as a zero-carbon option through offsetting and helps to dispel misconceptions and misinformation around steel's sustainability credentials. The education piece is critical in getting our industry to that tipping point, and when organisations are ready, they will find the support and tools are there."
For more information on Hōtaka Whakakore Puhanga Waro and to access the Zero Carbon Steel program, visit https://www.hera.org.nz/sustainability/zero-carbon-steel/.