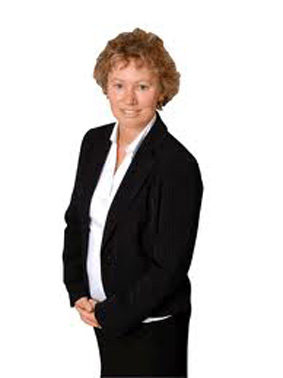 Hawke's Bay IT company ABC Software is targeting Australia as a potentially major export market for a system it has been developing to track a wide variety of fruit through every step from tree to consumer.
Founder-director Sharon Chapman says the barcode-based tool already installed in New Zealand, Victoria and Western Australia traces and records all processes including picking, cool storage, packing and transport to help ensure produce is handled correctly and kept in best condition.
"People want to know where their fruit comes from and if it has been handled as it should," Ms Chapman said.
"Traceability is already becoming part of the supply chain – customers and supermarkets want more information as their standards and parameters for good quality fruit are becoming tighter to enhance the eating experience.
"Supermarkets are hearing of customer experiences which are not great when they buy fruit it can be soft or with a disappointing taste due to not being cool stored or handled properly.
"With more information they can target the orchards they know will meet the parameters they want so competition increases and the whole industry lifts its game  it has been the same with meat with the industry getting better at supplying consistent quality product."
Ms Chapman said the tracking issue was highlighted several years ago when US supermarkets were swamped with diseased tomatoes.
"They were pulled of the shelves but no-one had traceability or could immediately say where they came from," she said.
"Traceability was there if they trawled through mountains of paperwork but it was not at their fingertips.
"Our system provides that instant information. Every carton of fruit has a unique barcode so if apples are in Hong Kong or Europe the block they were grown on, who handled them and how is all there."
A computer programmer and system designer for 25 years, Ms Chapman was asked eight years ago by New Zealand's largest apple grower, packer and exporter Mr. Apple to develop a pack-house software system to provide information on fruit type, grade, size, origin and packaging.
Installed in the company's three Hawke's Bay pack-houses where three million apples are handled annually, the system's wider applications soon became evident to Ms Chapman.
"We saw right from the start that the unique number on the cartons could track everything and supply all you want to know about the product," she said.
"Our system evolved from the original Mr. Apple pack-house software  all we have built grew from that.
"ABC has seven IT engineers and a contractor at our Taradale offices and while we used existing technology for the system, we got really smart with it and developed some Intellectual Property to make it even smarter.
"It is not just for today – we want it to still be around in 20 years."
Two years ago ABC designed a system for its first Australian customer Advance Packing and Marketing Services which handles avocados from 29 Western Australia growers followed by a second for Seven Fields Produce Marketing to annually track around 300,000 boxes of three different grape varieties grown on six Mildura orchards.
"Our systems are tailor-made for customer's special needs," Ms Chapman said, "and can be big or small depending on the requirement with costs ranging from $20,000 to $200,000 although users also have on-going upgrades and developments."
"They effectively manage the fruit from the orchard to pack houses and cool stores, on to the markets and through to customer invoicing and "It's all money when you come down to it – sell bad stuff to customers and they won't come back so this system goes a long way toward guaranteeing quality.
"We will make more inroads into Australia  that is our export priority as there a lot of small growers there who get together to share a single pack house and that suits our operation perfectly."
-NZTE