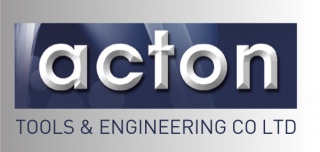 Peter Rocque is one of those increasingly-rare active, Kiwi craftsmen – "a toolmakers' toolmaker" – deeply concerned that with the decline in local manufacturing has come the devaluing of the tool-making trade.
"And this represents a dire threat to any prospect of New Zealand re-establishing itself as a manufacturer of anything other than milk and agricultural products. Because there will not be anyone left to build the prototypes, to give practical input at the conceptual stage, since even that aspect of the process will have gone with the last of the craftspeople," Rocque says.
"I believe it is up to us in the manufacturing industry to take matters in hand and avoid this imminent crisis. No one is going to do anything to fix this killing-off of an essential skill, if we are even to retain basic niche manufacturing to complement the celebrated 'innovation' which seems to be the focus of all funding and support.
"With that, innovation will also disappear offshore; prototypes will be made there; and with that, even the IP will dissipate. A sorry state, but one which has been coming at us, with a vengeance, ever since that disastrous day Helen Clark decided to shake hands with the Chinese," he says.
Peter Rocque came to this country 30-odd years ago, a graduate of the then global centre of tool-making, Stockport, part of greater Manchester. Recruited to New Zealand by the legendary Rex Manufacturing company, he worked his way up and once he had sussed the scene, decided to go on contract and work for himself.
"I'd got the confidence to do that having been given the kind of break I'm suggesting our industry gives to qualified fitters-and-turners, who've done a bit of this and that, after graduating from our local training institutes. While none of us has the sort of money that say an Owen Glen has to give back, we do have a huge wealth of experience, contacts and business nous to pass on.
"So, I'm suggesting toolmakers around the country follow my lead and bring in people with drive and potential. Rent them space and the use of machinery – always the greatest barrier to starting-up. And face facts, no one else is going to fund anyone in this environment.
"They can sub-contract; follow-up on leads we don't take up; and learn the industry, with the best mentors plus their admin/IT support, thereby eliminating risk – other than a rent charge, but without three-four-year contracts locking them in.
"If we don't, they'll be selling imported drill bits or heading off overseas to countries which still regard industrial manufacturing as the way to raise GDP per person: to add value," says the man who numbered the likes of Fisher & Paykel Appliances, Lockwood Arrow, Masport and Robin Hood, amongst others, as long-term partnerships, over 30+ years – "until they sadly disappeared offshore".
With the vast array of machinery in his two, owned, adjoining buildings, on the edge of Highbrook Industrial Estate, fully paid-up, it is also clear that Peter Rocque is not short of a dollar. It would be easy for him to chuck in the towel and retire up North. So what keeps him going?
"I believe in the value of skills and craftsmanship in resurrecting the global economy. It is – or maybe that is 'should be' – our national treasure. Something for all of us who have the skills and experience to be concerned about giving back to; to sustain, and get it through the next few tricky years.
"I got a 'leg-up' and I know of many others who did too. The government and the banks won't be doing anything; certainly not in the short-term. And we are talking about short-term when it comes to the survival and regeneration of these much-needed industrial skills.
"Like most countries, certainly our traditional trading partners, we're all suffering job losses. Redundancies crop-up almost daily. This is the time to bring the redundant, the newly arrived immigrants – we have had some successes there already – graduates, and give them a chance, reinforced by our industry knowledge.
"Come on, fellow toolmakers: let's do it," says an impassioned Peter Rocque.