Good news for the manufacturing sector is the timely indicator from the BNZ Business New Zealand performance of manufacturing index that manufacturing is expanding and actually stronger in May and June than it has been since June 2010.
Manufacturing accounted for half the March quarter's jump in GDP rising 3.6 per cent, on top of a 3.4 per cent increase in the December 2010 quarter.
So it's good to know that all industrious, creative, hard working producers of quality products are able to see the rise and potential for further growth in their markets.
We're extremely pleased to bring you in this issue the first of three chats with Sir Paul Callaghan (pictured left), who needs no introduction. In the first chat Sir Paul covers, How and Why we have got to Where we are now (Page 12).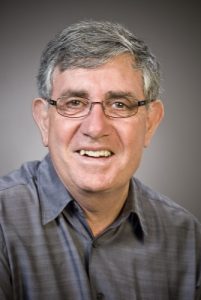 This is a monthly feature, where leading manufacturers and thinkers plan and project this country's way back to manufacturing leadership through innovation, ingenuity, customer service and the use of technology.
You can read (Page 9) how Waikato has edged into second place in New Zealand's economic growth stakes behind Auckland being particularly strong in consumer confidence with employment and population growth encouraging spending in the region.
The other good news, of course, for Waikato can be read about in our (Page 1) article on the North Island Grid Update Project which will employ up to 400 people by the end of the year.
Some Christchurch companies have relocated and we will continue to bring their new details to you when they become available. Nothing like a strong and vibrant business community in that part of the Mainland.