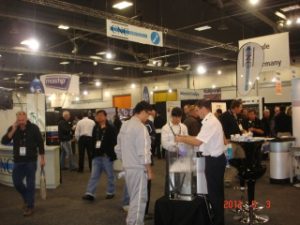 By Doug Green
EMEX 2012 is done and dusted. A successful trade fair which brought buyers together with exhibitors resulting in business being done and enquiries to be followed up over the coming weeks and months.
EMEX always seems to come around fast –it's held every two years – and it is fascinating to see the enhancements in technology on display. The machinery on the DMG stand, the innovations at the German stand and at Leabourn and Rose and Spinner…to name a few companies who drew positive response from the many visitors
Next issue of NZ MANUFACTURER we will be reflecting on EMEX 2012. The mood of the manufacturing and engineering market and observations of both exhibitors and businesses alike.
To take part in the issue please email me words@xtra.co.nz