David Shearer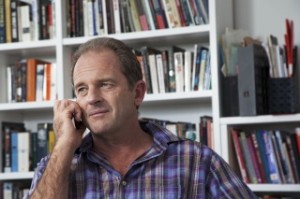 In 1881, a group of South Island farmers and businessmen established Summit Wool Spinners in Oamaru. It forged a proud heritage and grew into a high-tech international business: one of North Otago's biggest employers. But in June, fifty jobs were lost at its Oamaru plant. In a population of 13,000 that's got to hurt.
This is happening too often: 70 jobs lost at Norman Ellison Carpets in June. 71 at Flotech. 55 at Gould's Fine Foods in July. Some of those staff had been loyal employees for more than 20 years.
There are plenty of reasons why businesses falter. But these weren't fragile startups, or badly run. They were once very productive businesses. So what's the problem?
The government blames it on Europe. But our major trading partners, Australia and China, haven't been in recession at all. In the last three years New Zealand's GDP has grown just 0.4 per cent a year in comparison to Australia's 2.8%.
The government also blames it on the earthquakes. They were devastating, but economically the rebuild of Canterbury now presents a source of growth.
We have tried to shield ourselves from declining living standards by borrowing money and selling assets. Consequently, our overseas liabilities from personal borrowing are among the highest in the world.
Meanwhile we're losing 50,000 good people a year to Australia because our wages are so low.
I listened to a speech recently by Professor Gšran Roos, a world leader in innovation. His research shows that each job in manufacturing generates between 2-5 jobs in the rest of the economy. So when Oamaru loses 50 jobs in its wool mill, the ripple effect hits Timaru, Maheno, Hampden, Middlemarch, Palmerston, Ranfurly, Dunedin.
Flip that on its head and – given the right conditions – renewed business vibrancy could turn the tide in New Zealand.
I believe modern manufacturing will be a cornerstone of New Zealand's economic recovery. Labour has a plan for how to modernise our economy and get some dynamism back into our productive business, manufacturing and export sectors.
We need more of our own capital: this means a universal savings scheme.
We need to fix the tax system so we promote growth in exports instead of penalising it: a capital gains tax, and investing in science and innovation R&D. Our private sector spend on R&D is one third of the OECD average. Growing this will mean new products and ideas to take to the rest of the world.
We need to steadily raise the retirement age to 67. It's prudent financial management and the fairest way of dealing with the looming fact of a million people aged over 65.
Labour is thrifty. We ran budget surpluses for 9 years, leaving the incoming National government with among the lowest government debt in the world. We agree with the Government that getting back into surplus in 2014-15 is a worthy objective.
We'll invest in skills and education all the way from early childhood to post-doctoral, to enable New Zealanders to take advantage of the job opportunities of a 21st century economy.
Then we'll see innovative businesses like Summit Wool Spinners hiring, not firing.